Beckett at the Keys...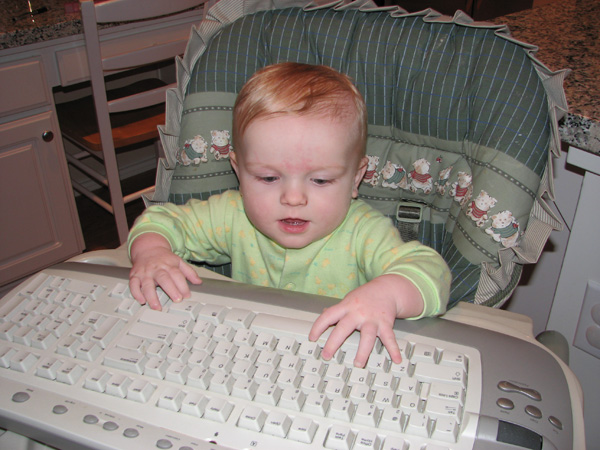 Beckett discovers a PC keyboard...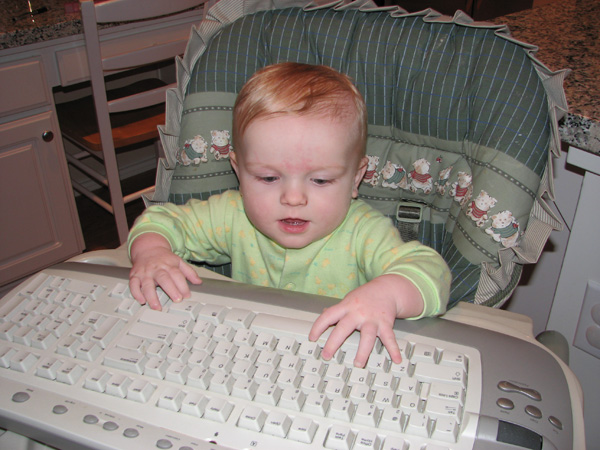 Ooooo, my own keyboard...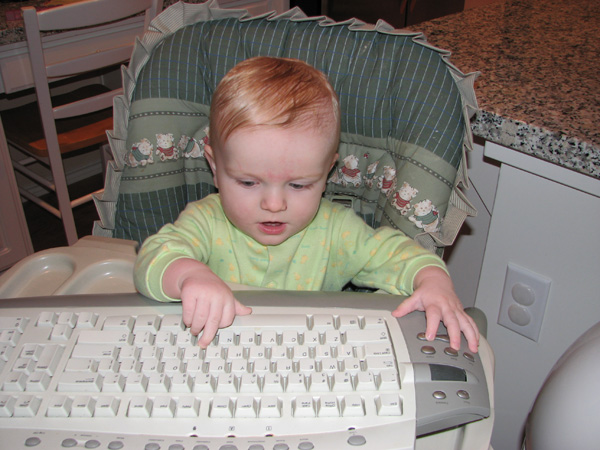 I can even type between the keys...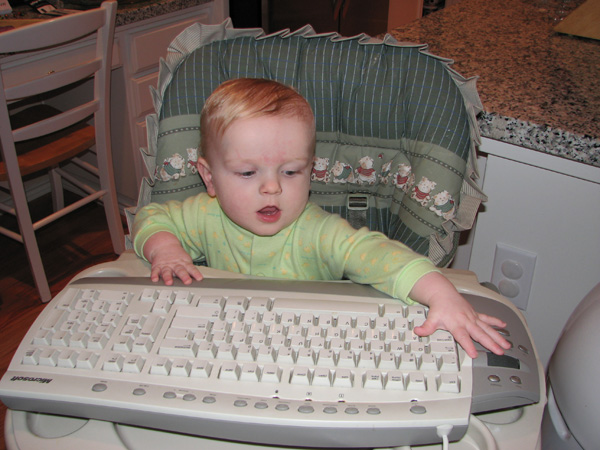 I can spin this black thing...
---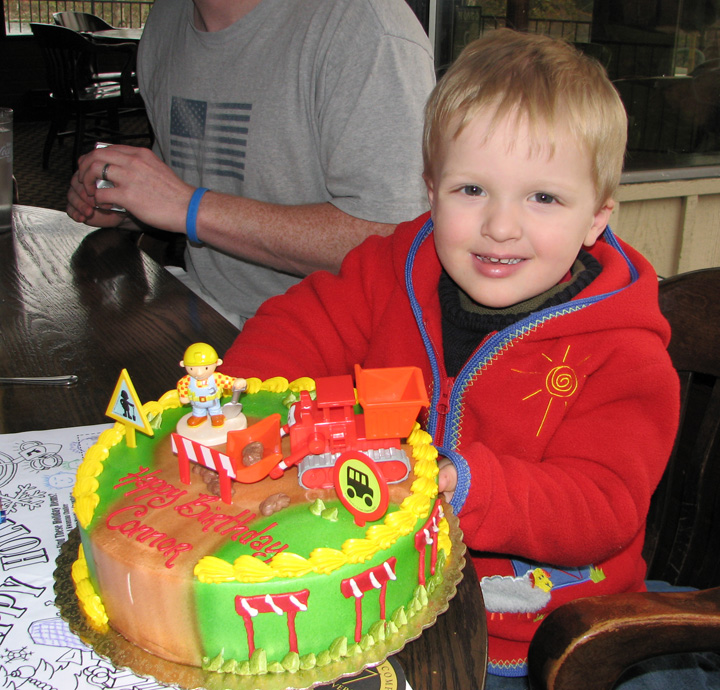 How Old Are You Now? I'm 3!
Chris Tries Out Connor's Birthday Gift -- Bob the Builder
Beckett & Corey at Connor's Birthday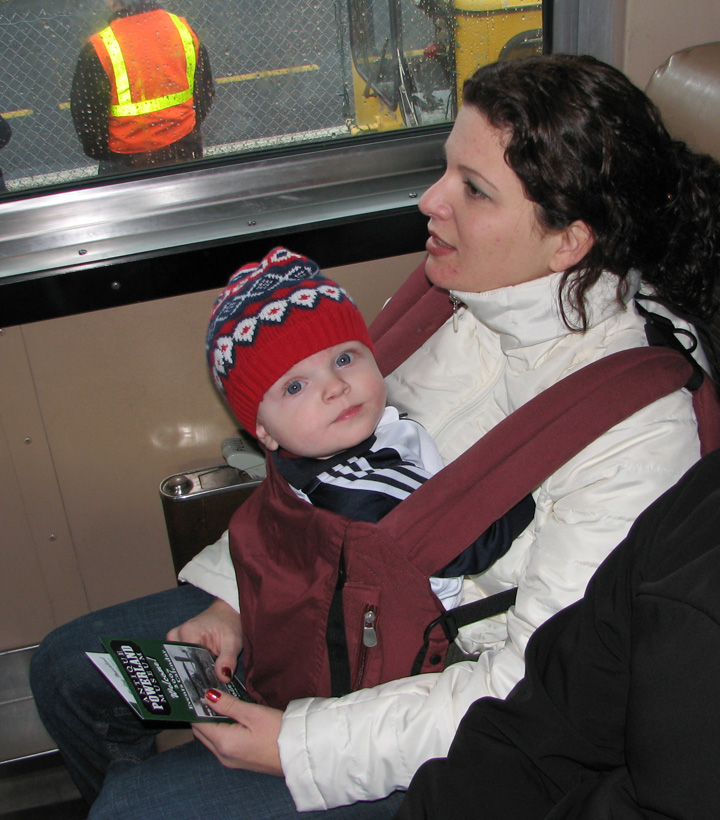 Beckett & Li on the Birthday Train
---
Beckett gets his first taste of Christmas...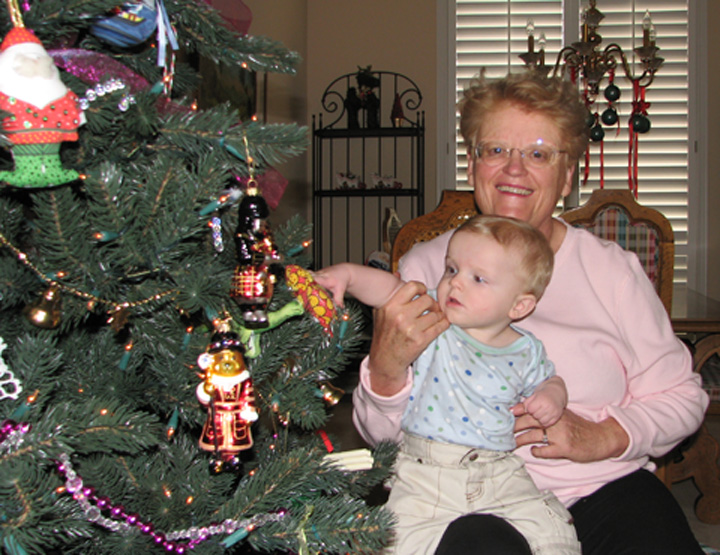 This Christmas tree is neat...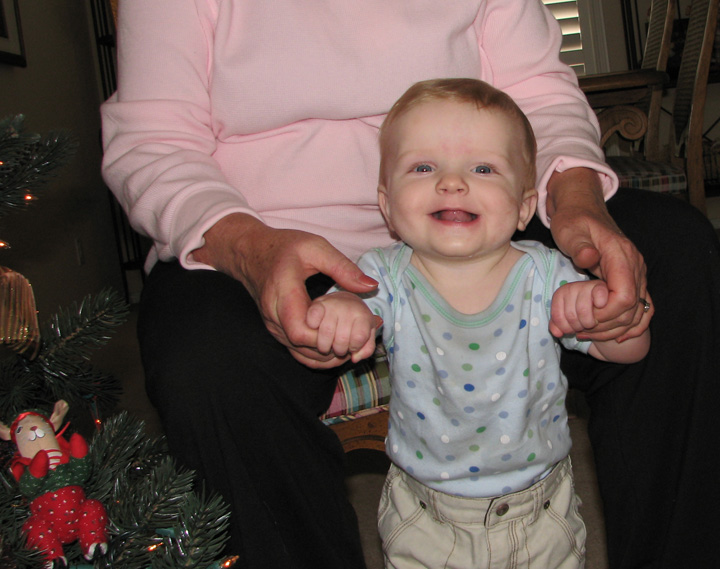 I think I'm going to like Christmas...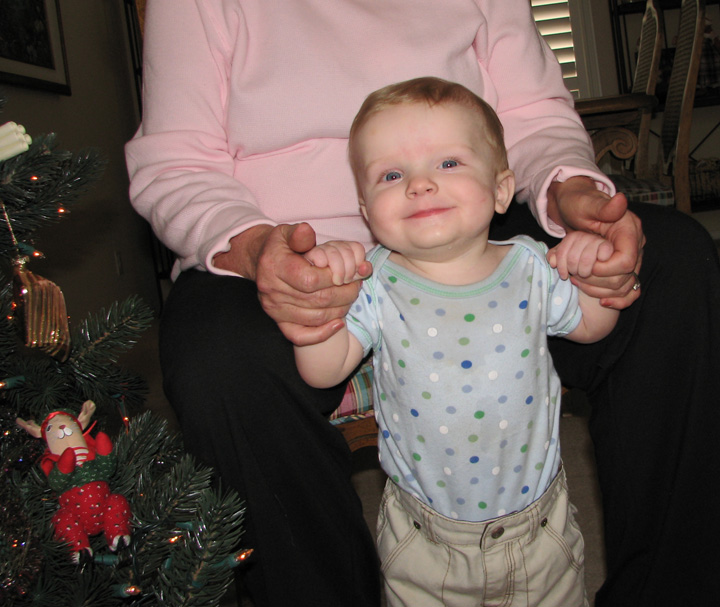 What's a sugarplum? Is that me?
---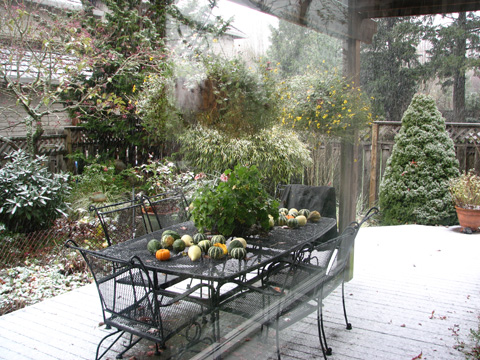 November 27. Snow flurries several times today...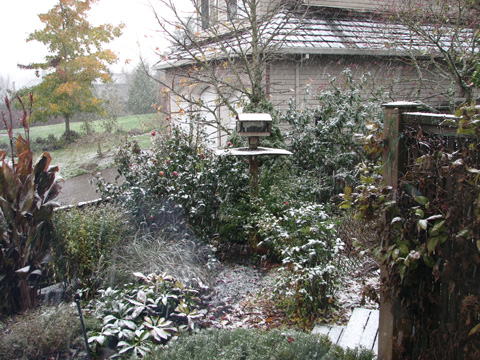 Overnight lows predicted in the 20s.
---
Halloween, 2006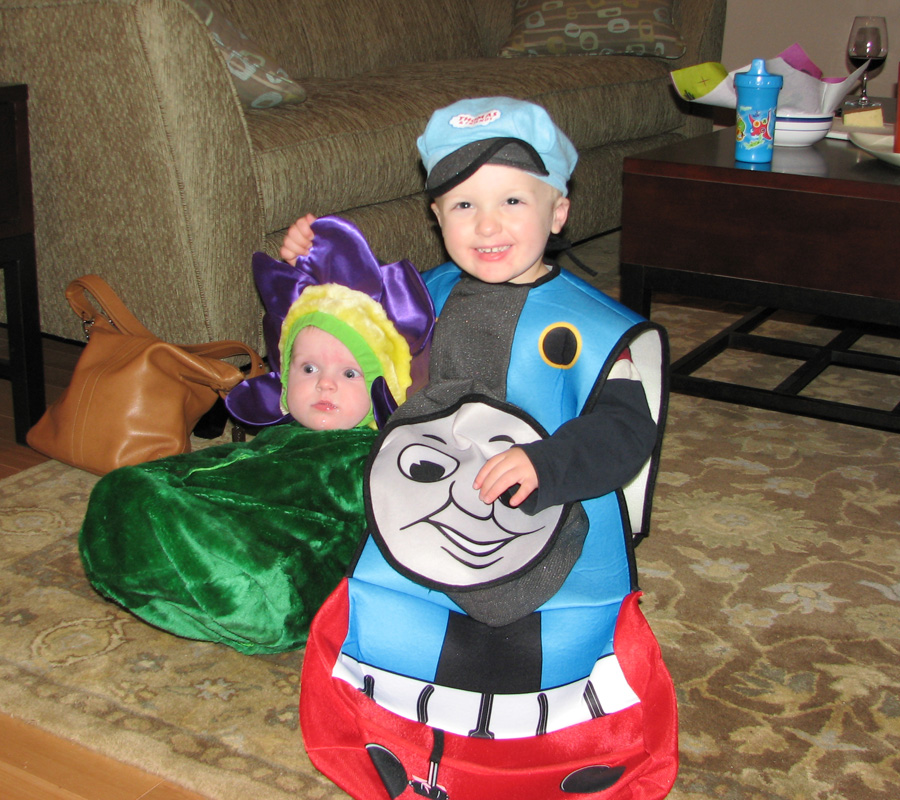 Beckett the Flower and Connor as Thomas the Tank Engine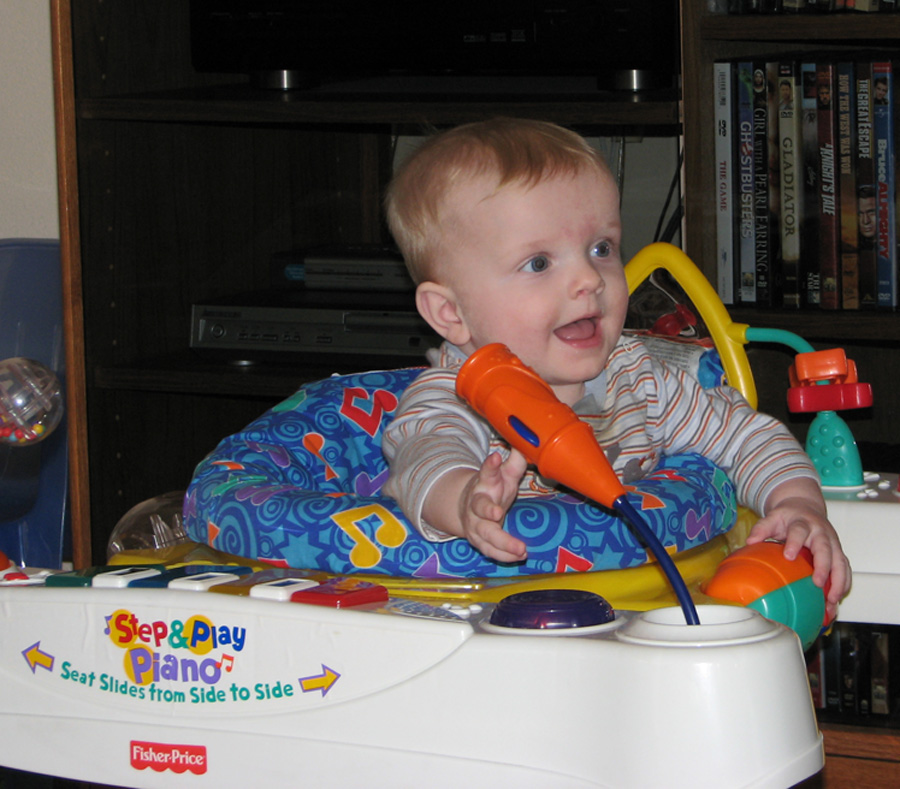 Beckett at the Step & Play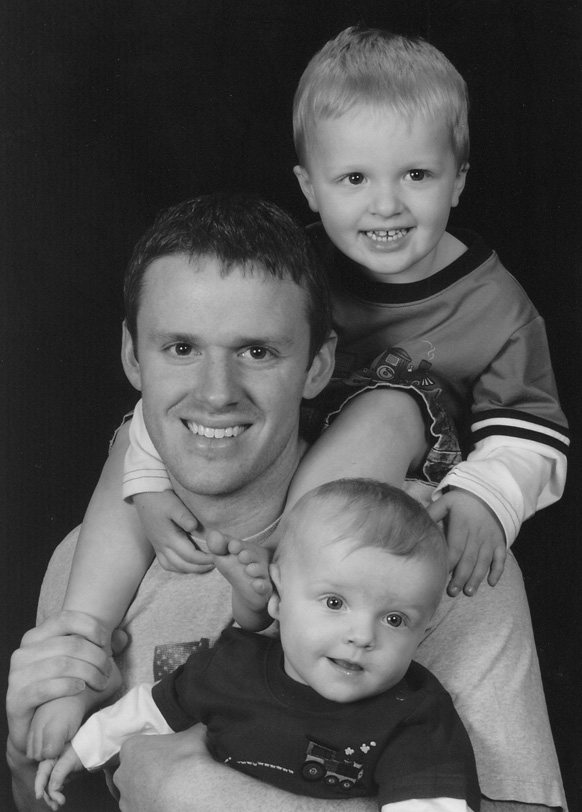 Li's Men.
---
Family Dinner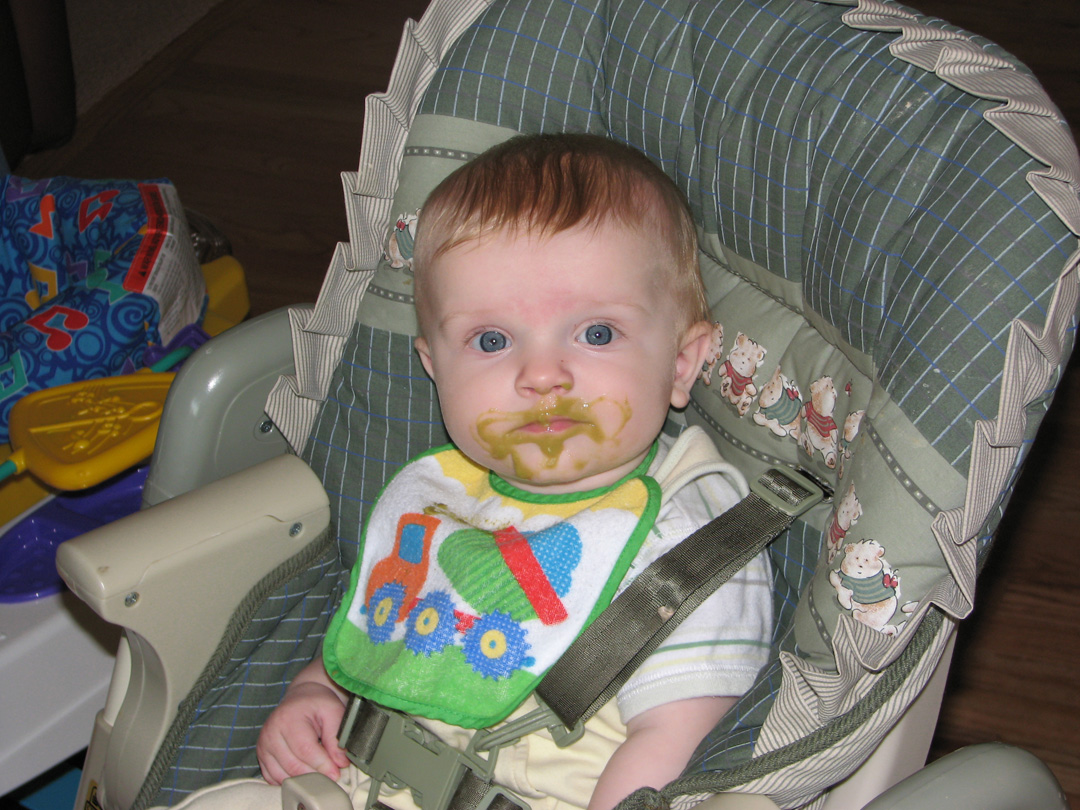 Some of the food actually made it inside....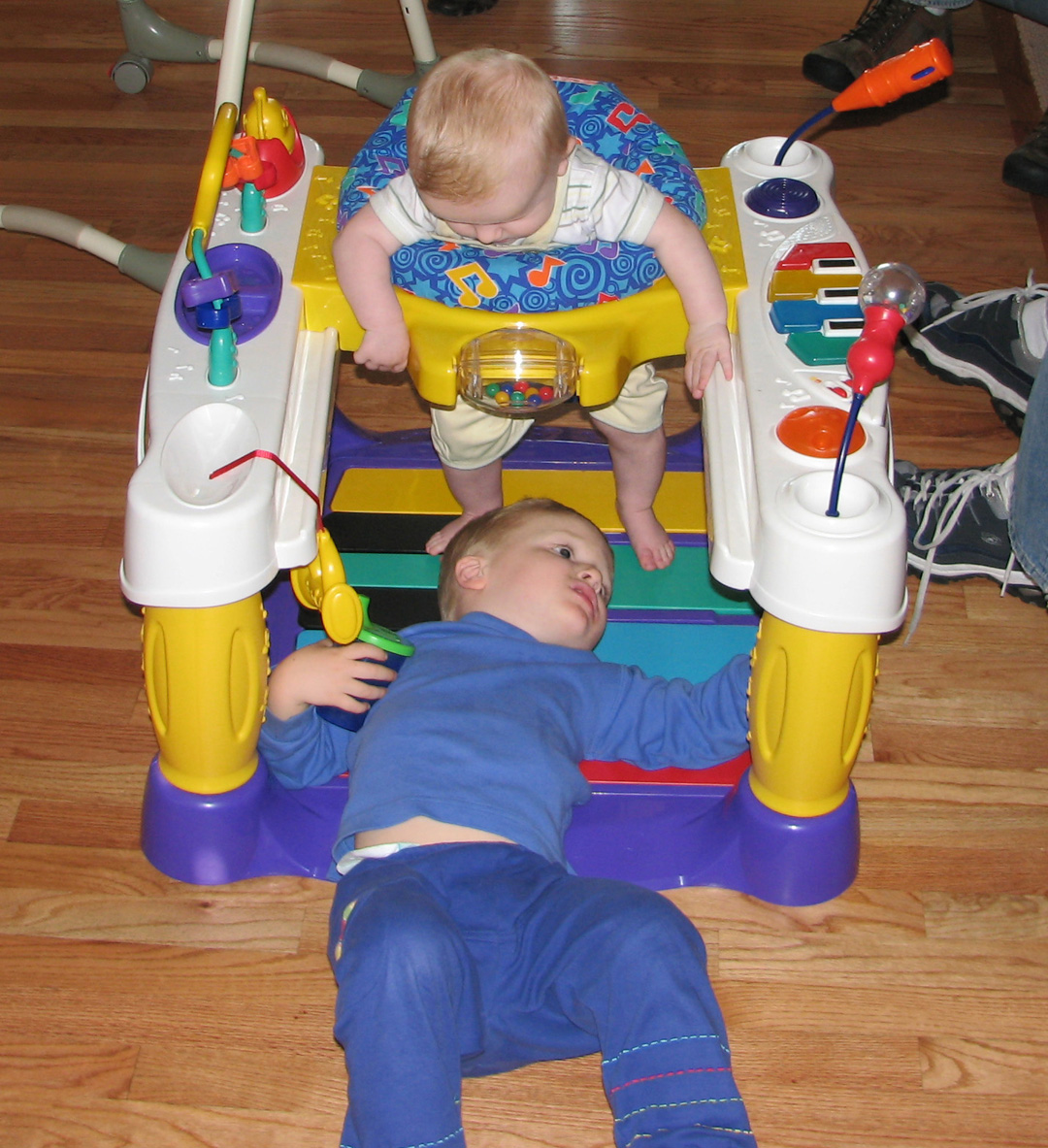 Pretty soon Beckett will learn to drool at a target...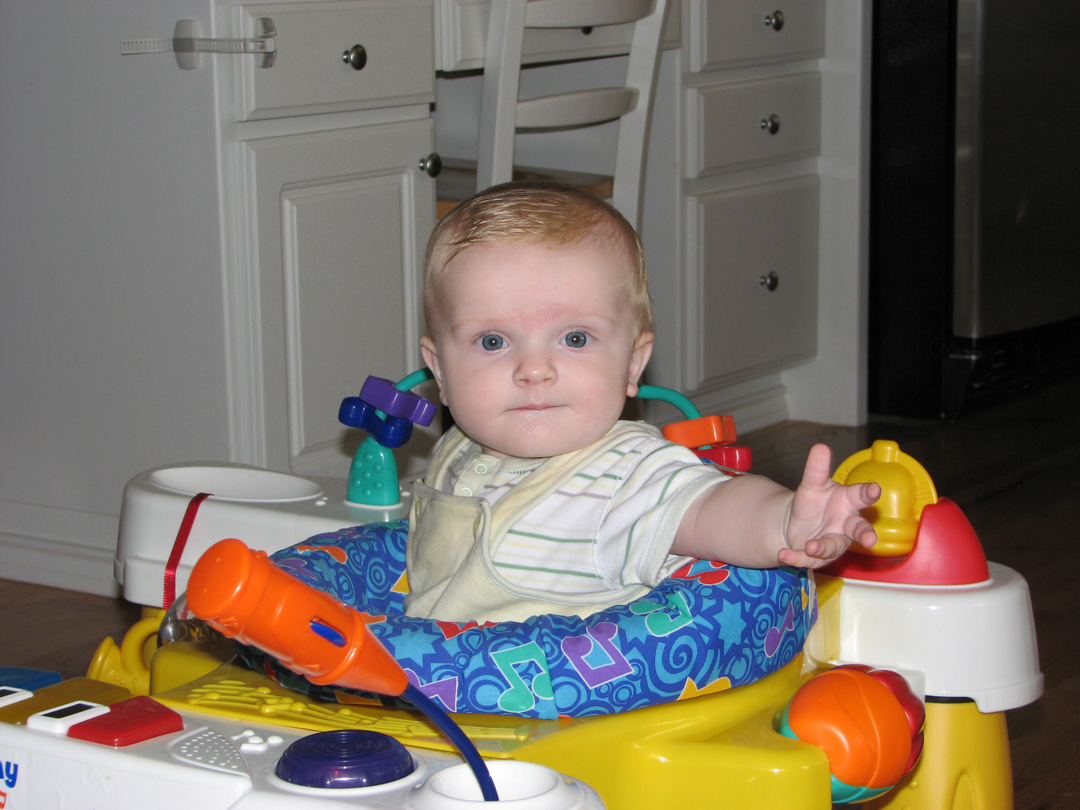 Ta Da...
September, 2006
---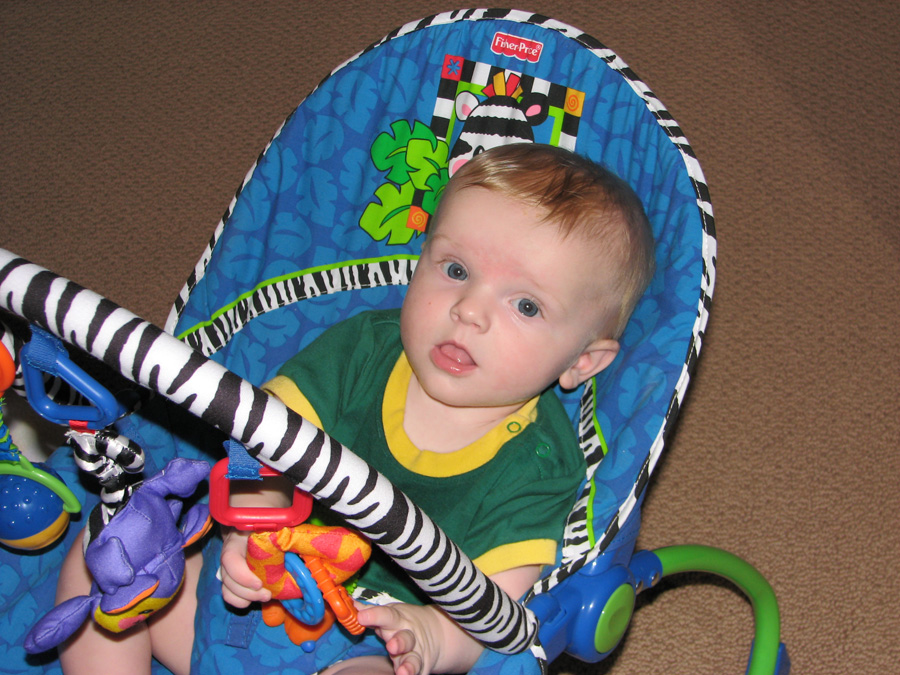 Beckett in his swing. September, 2006.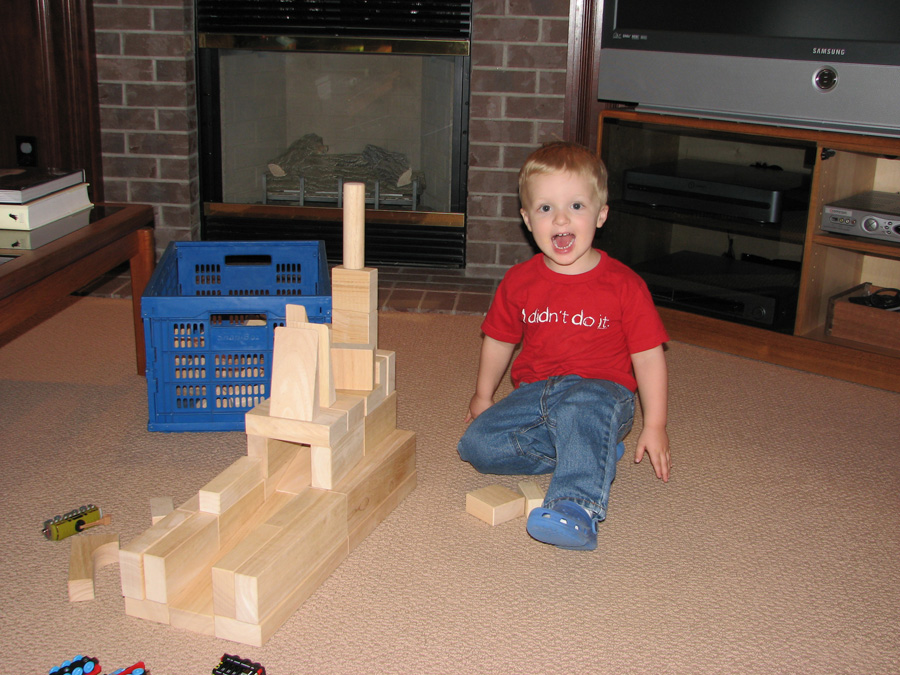 Connor with wood block construction.
---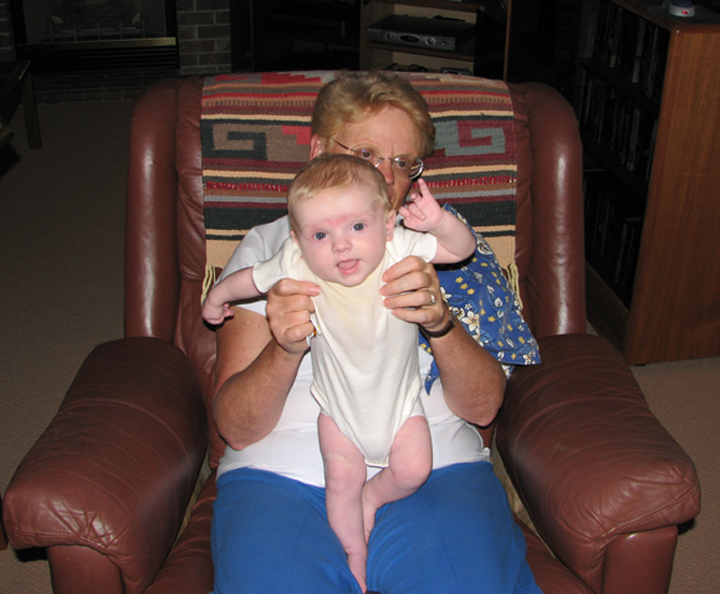 July 21. Beckett and Hidden Gram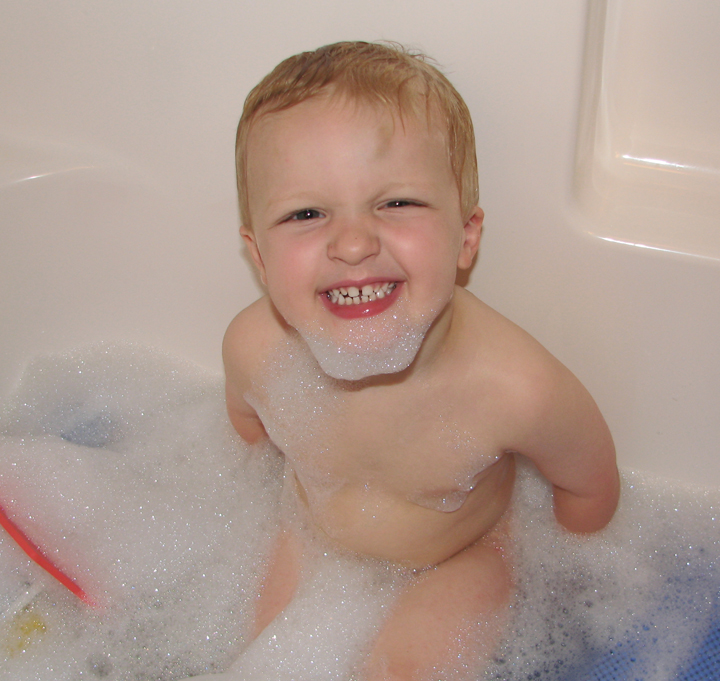 July 19. Connor gets a beard.
---
July 11. Connor does the big puzzle on his own. He likes being puzzle champ.
I'm finished!
---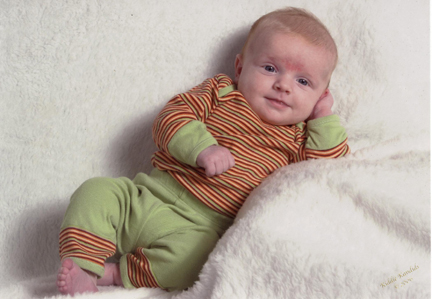 June 18. Father's Day. Some gifts from Connor and Beckett to Papa.
---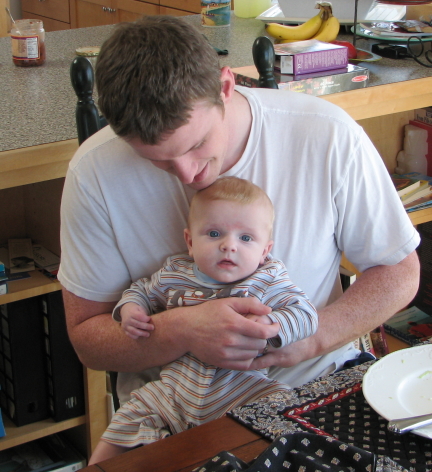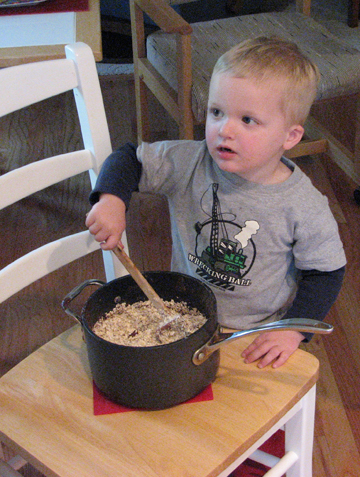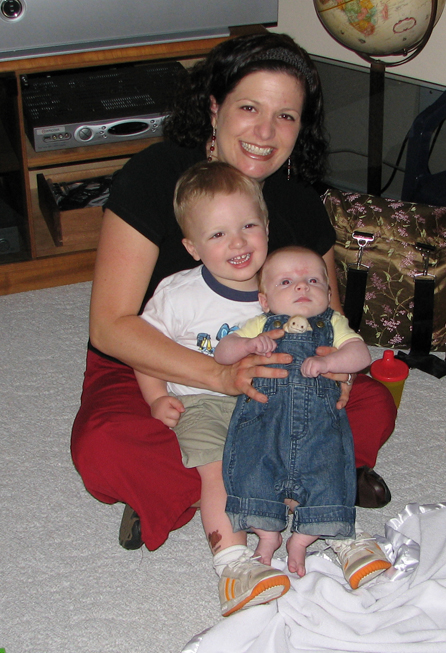 Li with boys