Dick at Rotura Cultural Center in New Zealand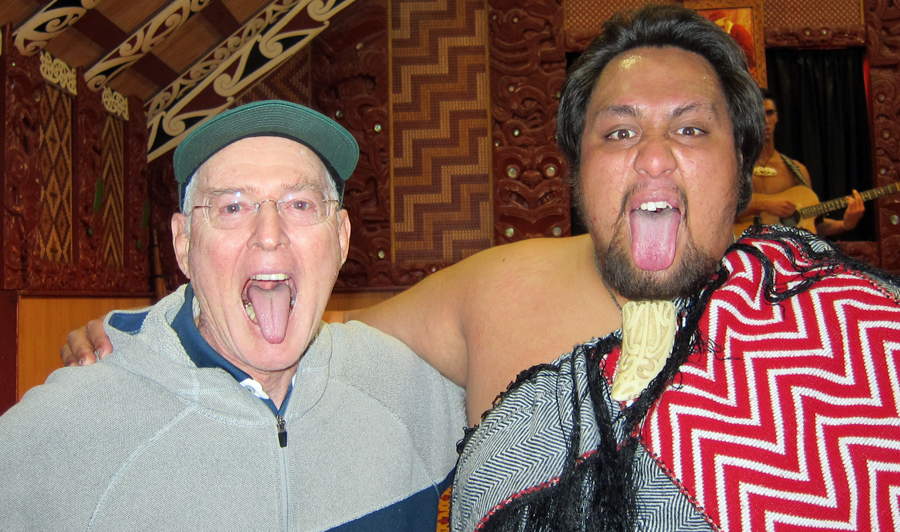 We took a trip to New Zealand in February mostly with Tauck but some on our own. One of the stops on the North Island was the Rotura Cultural Center. The Maori are famous for their Haaka dance which features an extended tongue. Here is Dick trying his hand, er tongue.
Diana at Dinner in Te Anu, New Zealand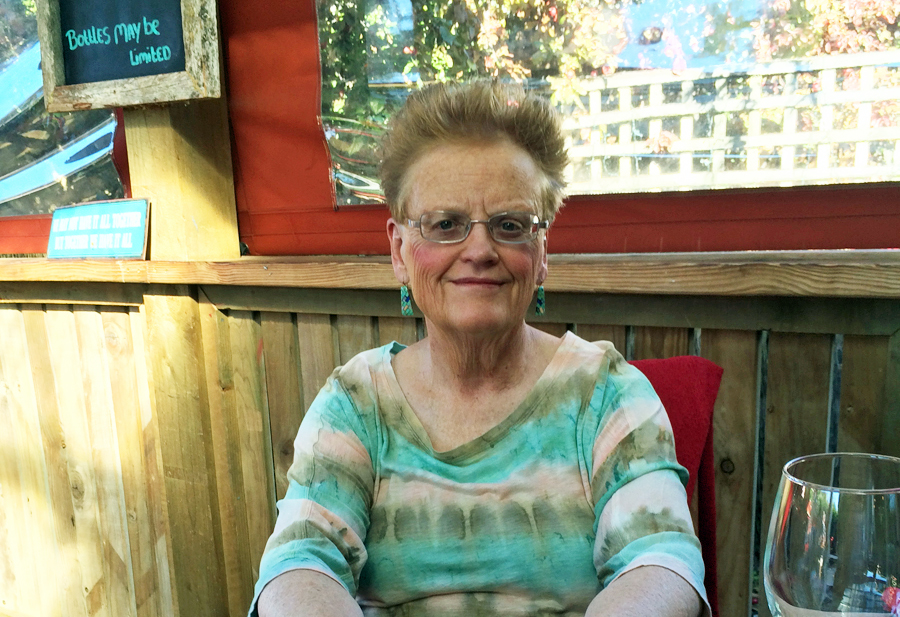 One of our New Zealand stops was at Te Anu in the South Island. Here we had one of our "free" nights and ate at a local restaurant. No linen here.
Diana at Rotura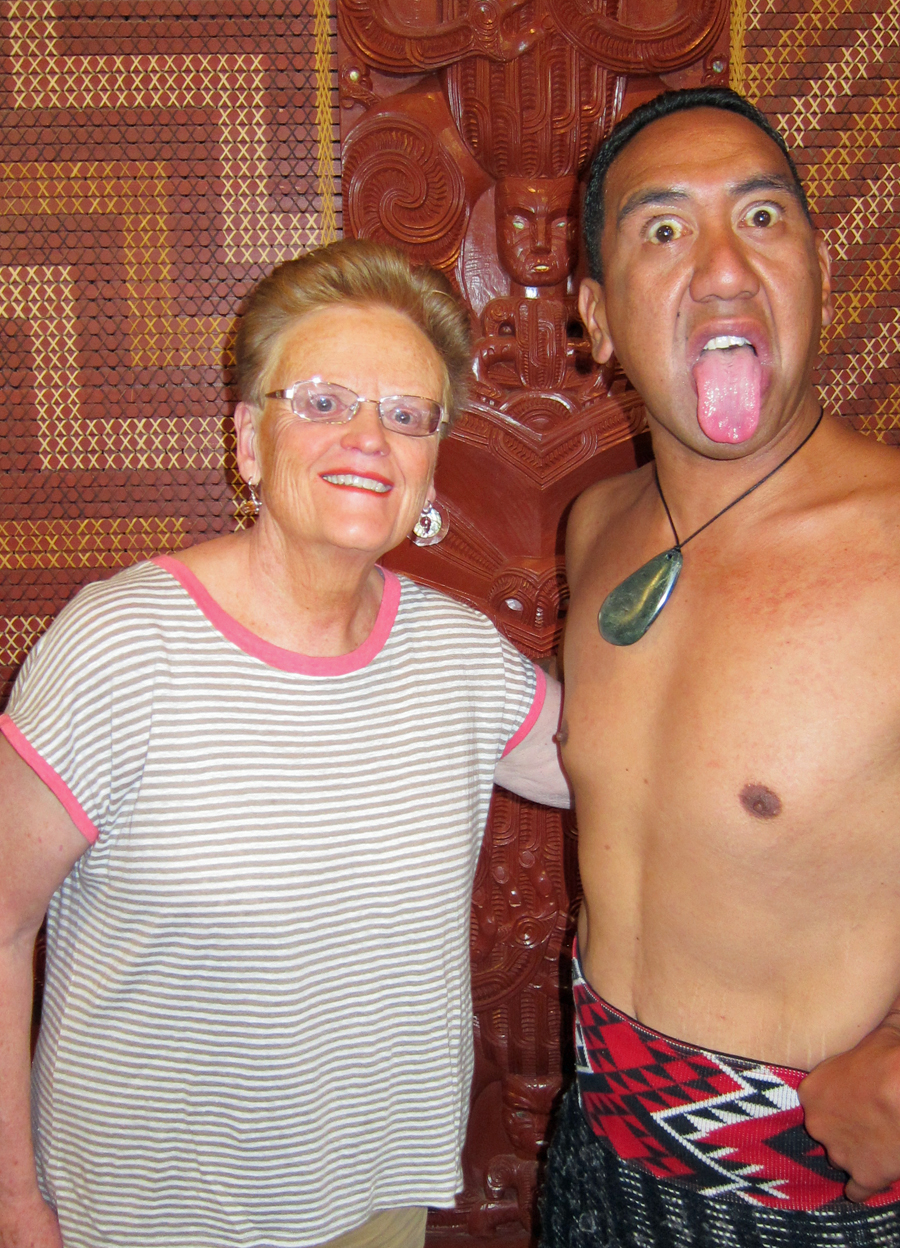 At the Rotura cultural center, one of Diana's favorite dancers was this guy. Here's a kind of Selfy with him, trying to look fierce.
Diana in Hill Country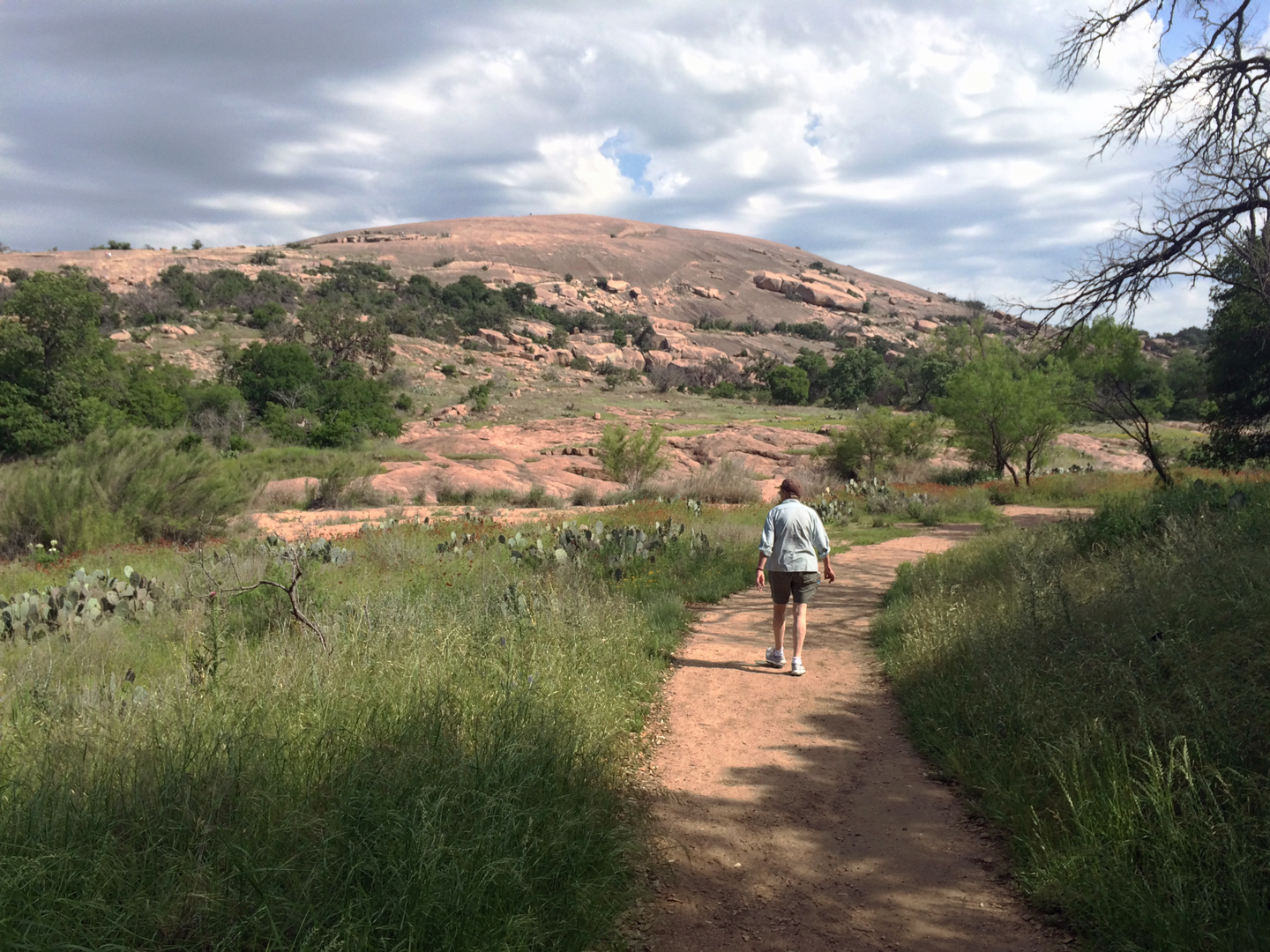 In mid April we travelled to Tucson to visit the Weisses and then on to San Antonio and Fredricksburg to attend Michael and Margie's wedding. While in the hill country around Fredricksburg, we took this hike in a nature preserve. The area was much greener than we expected. Later that spring the weather around San Antonio and Austin got much worse with major flooding. We got lucky.
Jim and Louise in Tucson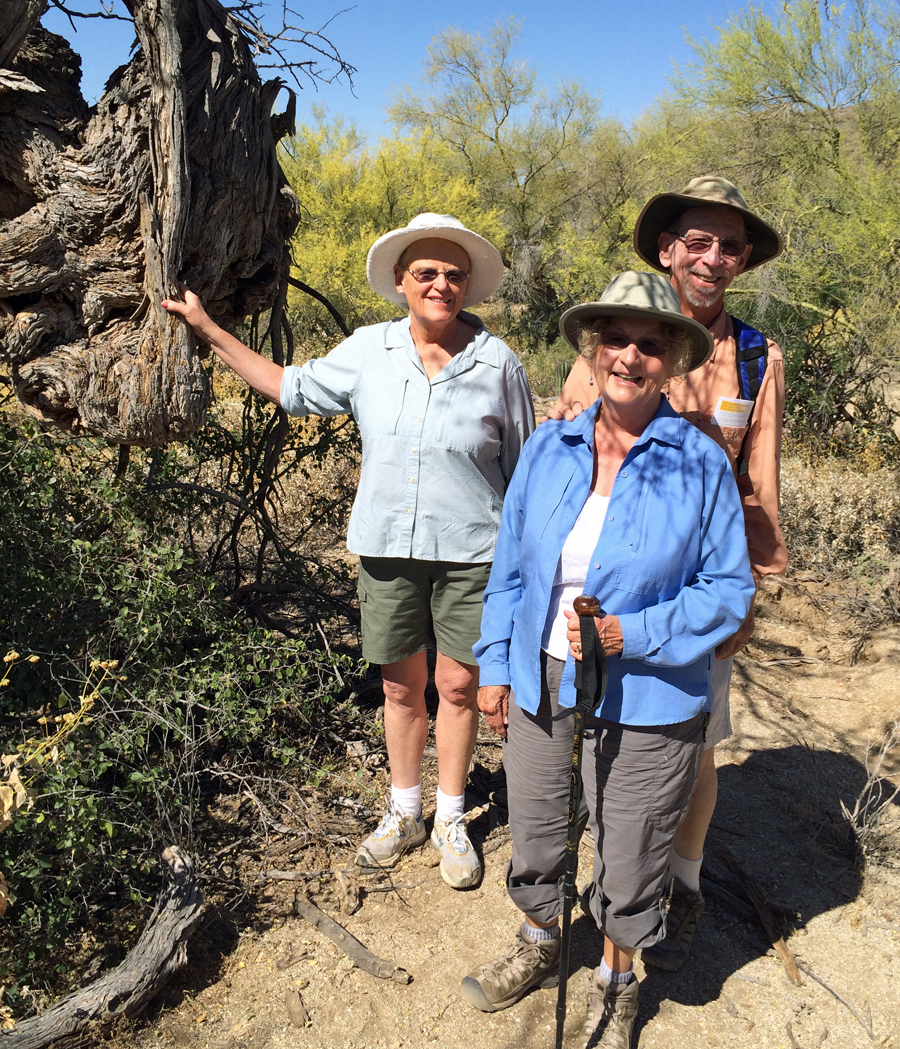 We spent a few days in Tucson visiting with Jim and Louise Weiss. We like to take morning hikes (before it gets hot). I think Louise had the stick either for walking or to kill snakes.
Diana and Jingle on the Beach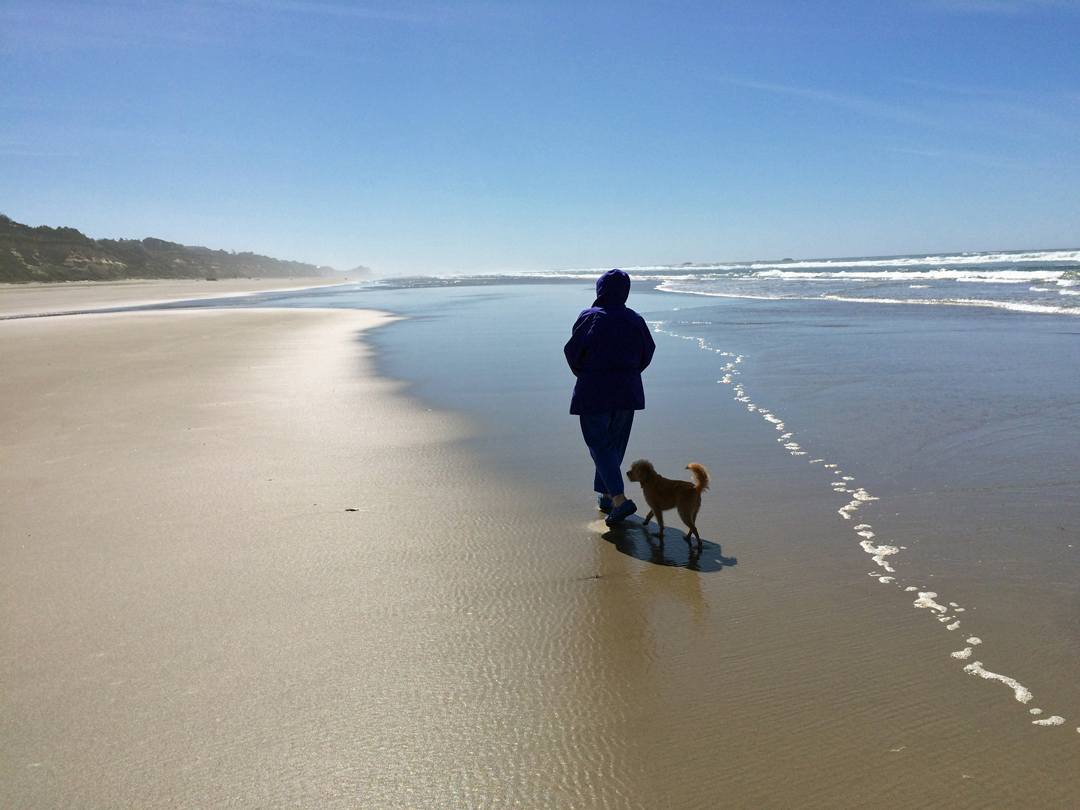 We had some beautiful weather in Newport this spring. This was a clear but windy day and we decided to take a walk along the surf on one of Oregon's crowded beaches. Ha. ha. Jingle likes to stay close when not on the leach.
Nolan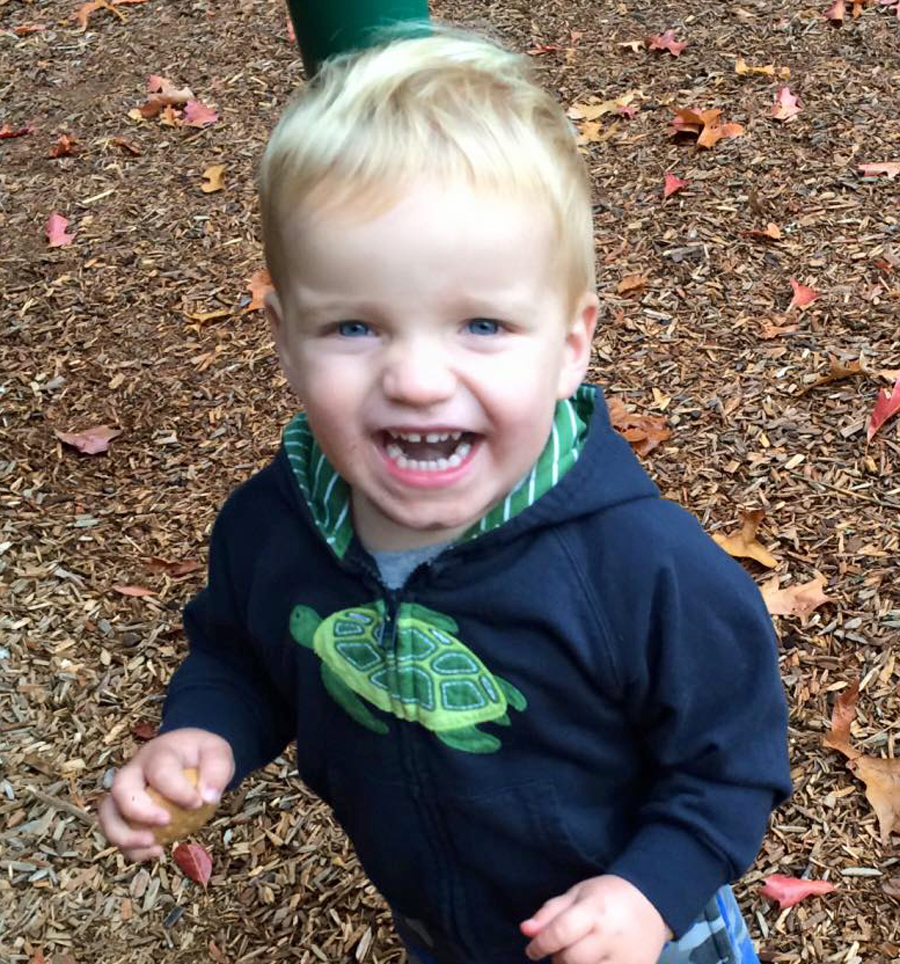 Here is Nolan at age 2.5 in his turtle sweatshirt. He is a happy kid, and, like Papa, has blue eyes.
Mel and Chris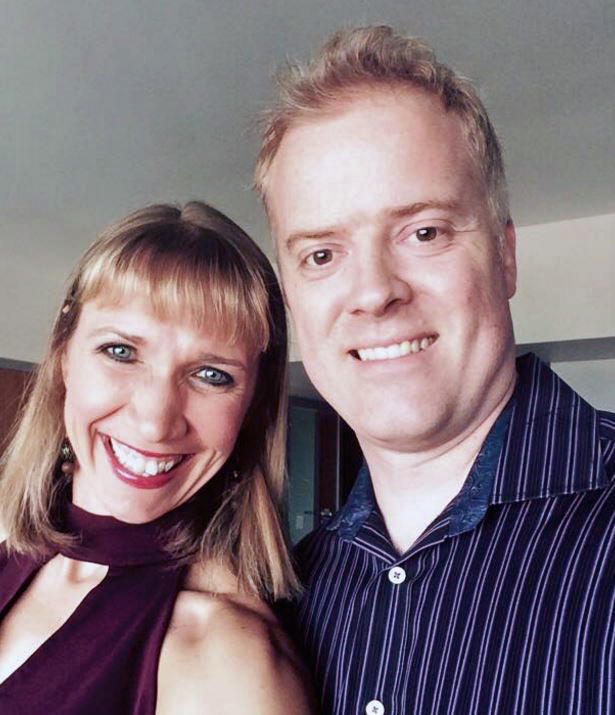 Here's Melanie and Chris. Happy couple.
Ruby.
This summer we took Ruby to stay with us for a while in Newport. On the way we stopped in the Van Duzer forest. Ruby hopped up on this tree trunk and I took this shot with a wonderful forest background. Note the bandage covering an old owie; it did finally come off.
Siegfried and Roy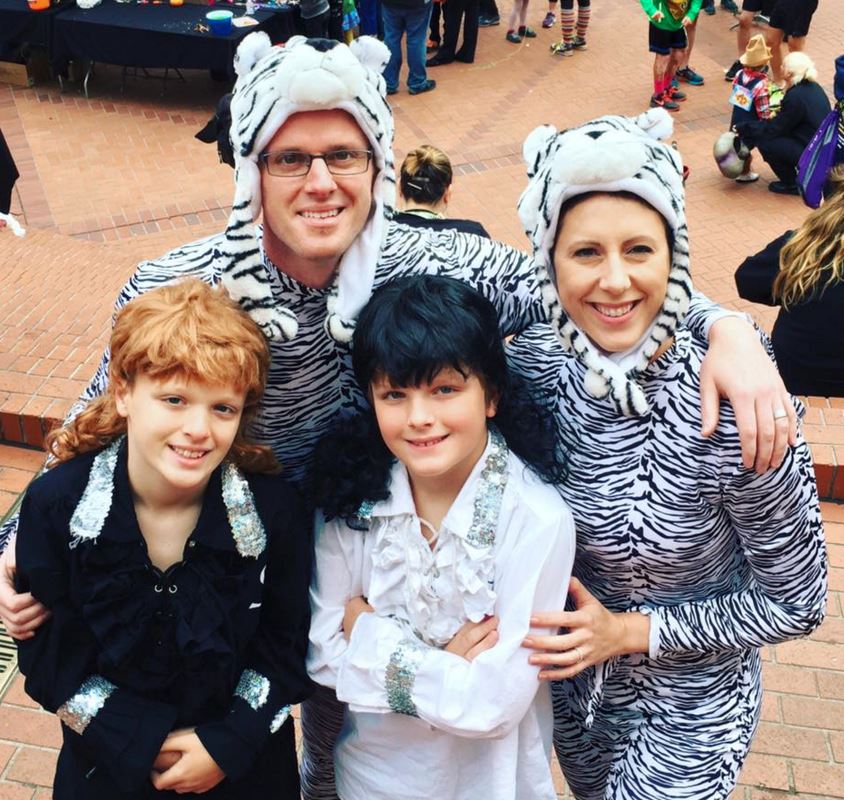 It seems every year this group dresses up for a local race. This year they decided to be two white tigers and Siegfried and Roy. I think Connor and Beck look pretty good as Siegfried and Roy, the white tigers no so much. Maybe its the wigs.
Dennis and Jingle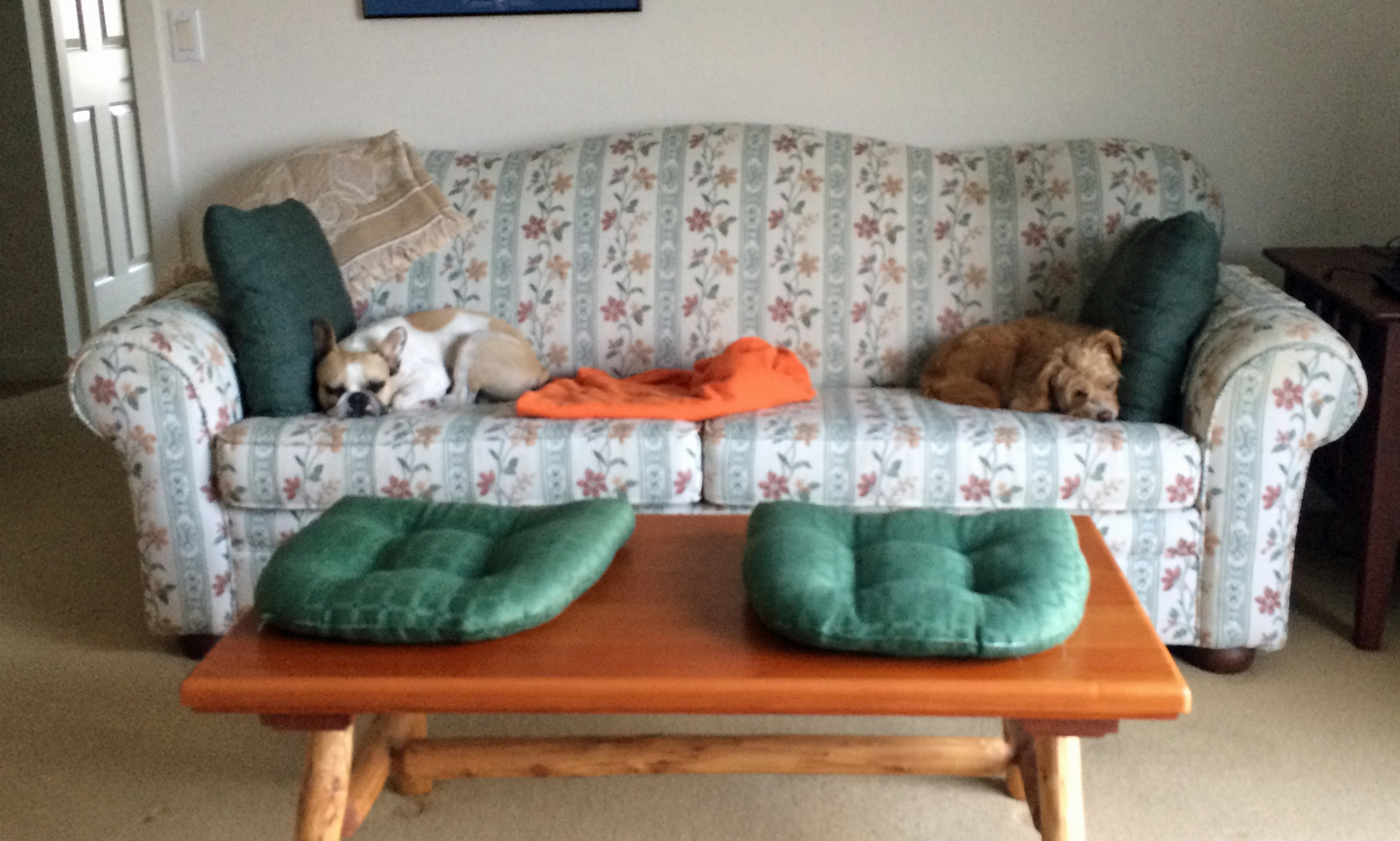 No one could accuse Dennis or Jingle of being Oregon State fans as they've both studiously avoided the orange blanket. Corey, Whitney, and the boys visited us in Newport this summer and the dogs took some time out from playing. I guess its a dog's life.
Whitney Nasdaq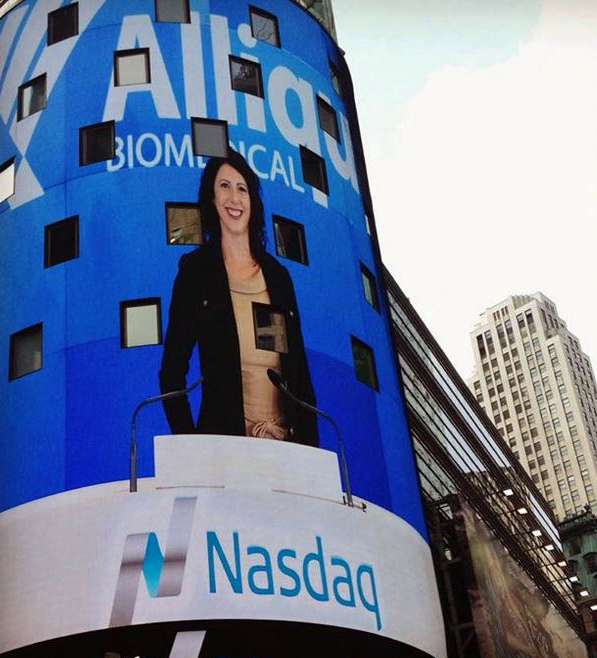 Whitney's company went public this summer and on listing day she was picked to be projected to the world. And, no, she was not CEO. This is her 15 minutes of fame shot.
Family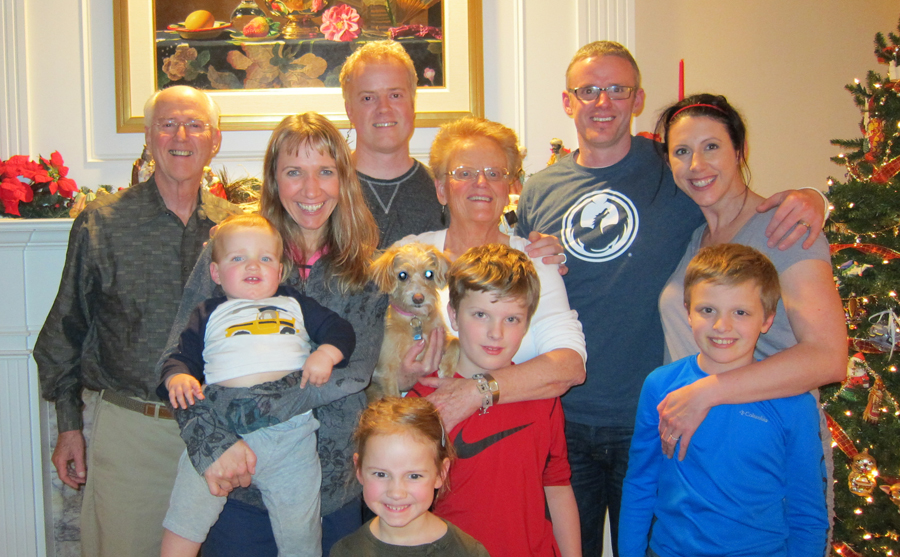 This was taken last Christmas, so everyone is a year older now though Jingle hasn't aged a bit though her eyes make her look like a zombie. It does seem to me that I'm shrinking relative to Chris and Corey. We'll have to get an update of this photo on Christmas day.