New Puppy Jingle
Just after last Christmas on December 27th we got a new puppy which Diana named Jingle. Shortly thereafter, as a form of bonding, Jingle curled up on my crocks as I was working in the kitchen.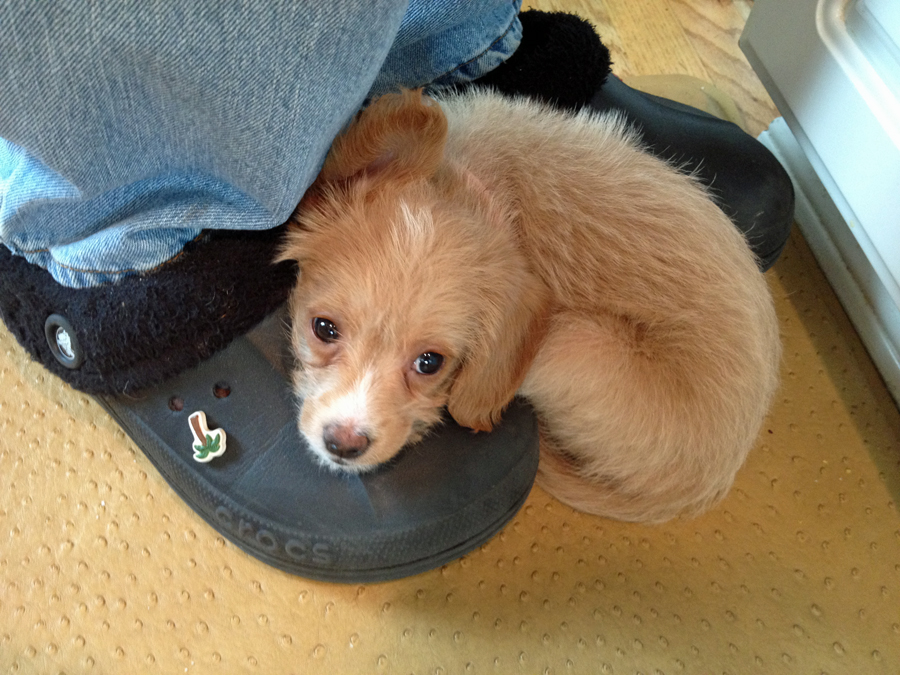 Diana at San Jose del Cabo Cooking School
We took a 10 day vacation to Los Cabos, Mexico in February. While there we attended a cooking school which we much enjoyed. Here is Diana holding a bean from their organic garden.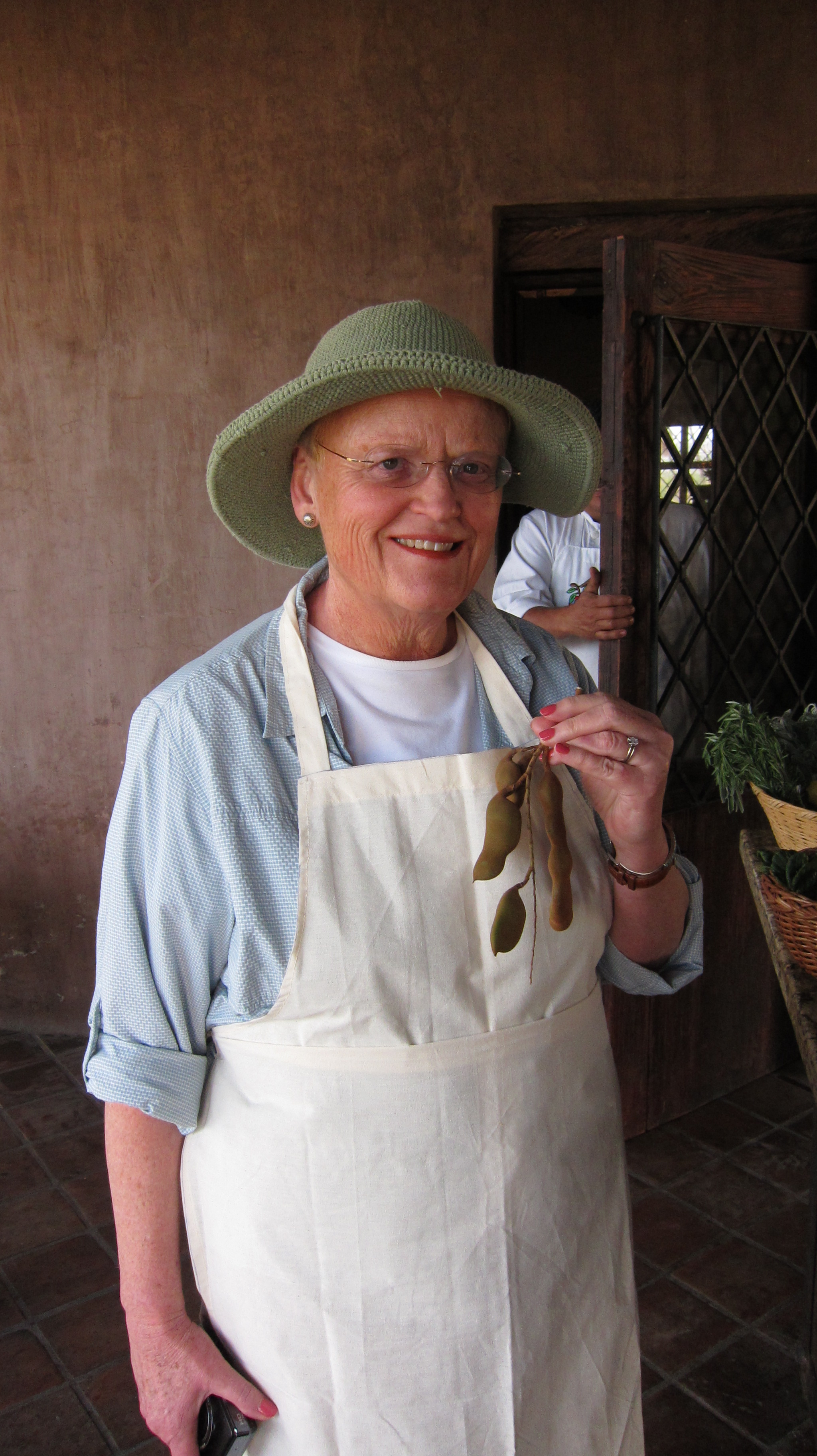 Hiking in the Tucson Desert
In late April we took a two week vacation to the Southwest. While there we visited with our friends the Weisses (living there) and the Heises (visiting there). Here we are on a desert hike outside Tucson.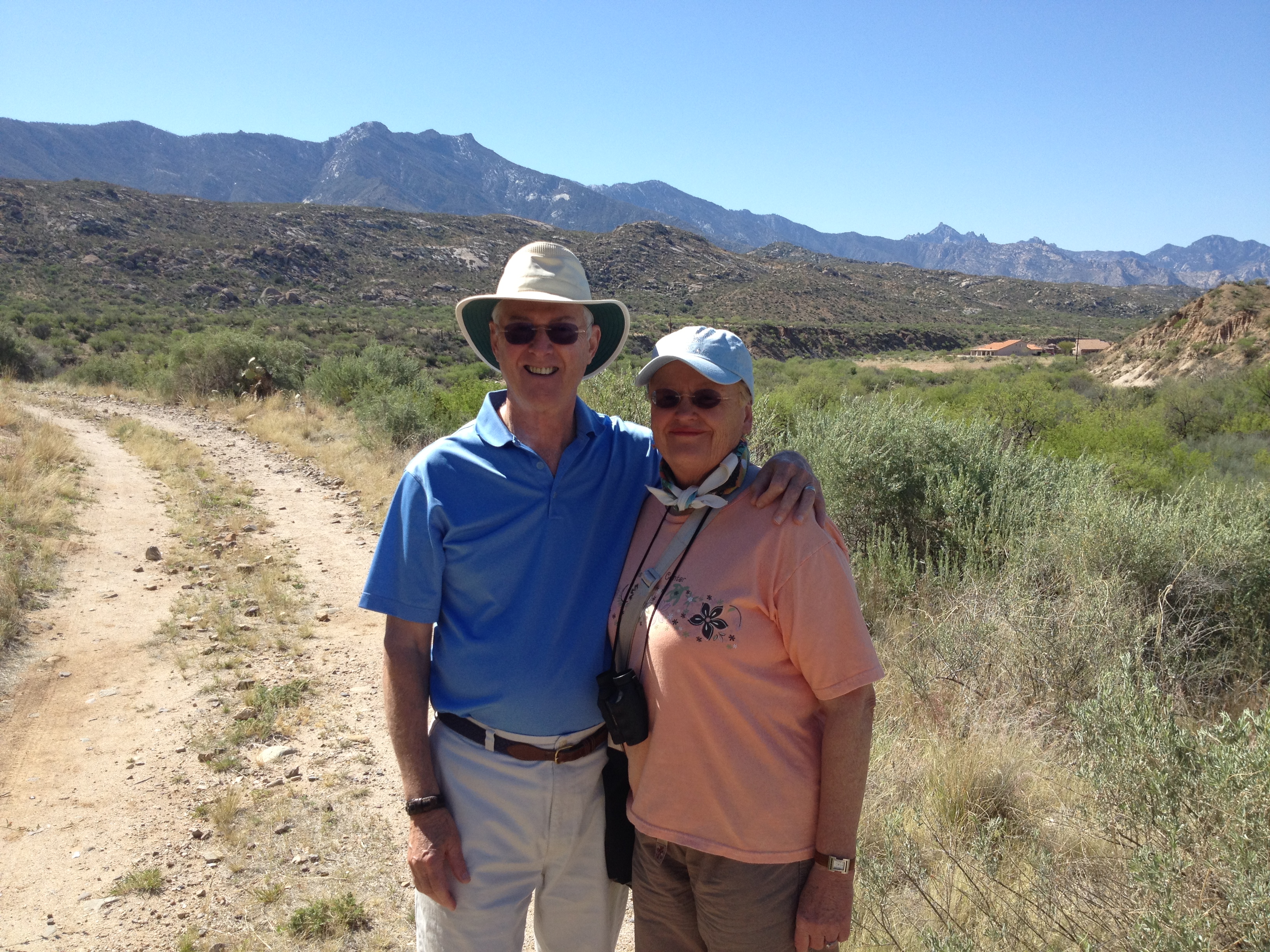 Putting on the Game Face.
Getting ready for a U of O football game, everyone donned a green mustache and put on a game face. The Ducks won, of course.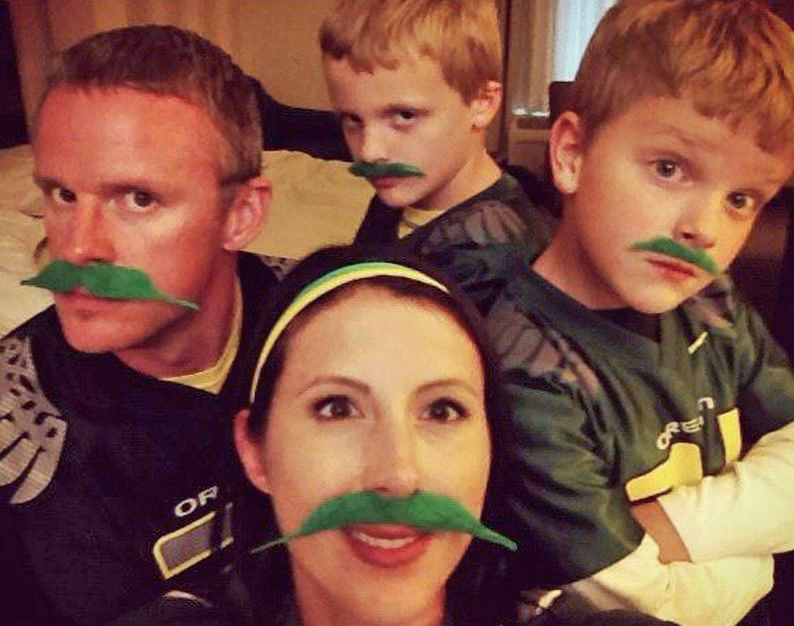 Family Sofa.
Chris, Melanie, Connor, Ruby, Beckett, and Corey pose for a summer family portrait at our place in Lake Oswego.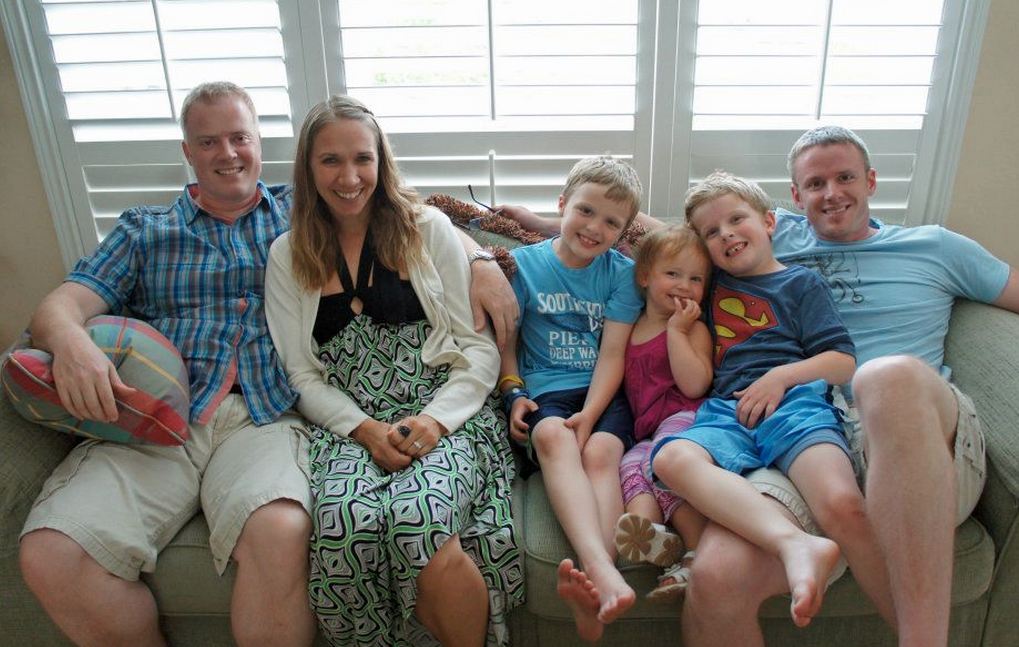 Garden Elves.
At a summer family dinner, Connor, Jingle, and Ruby wanted to explore Diana's garden. Ruby holds on to a ceramic fish but the one with four wheel drive appears more steady.
























A gaggle of people.
Everyone wanted to hog the sofa. Beckett, Ruby, Connor, and Diana with new puppy Jingle.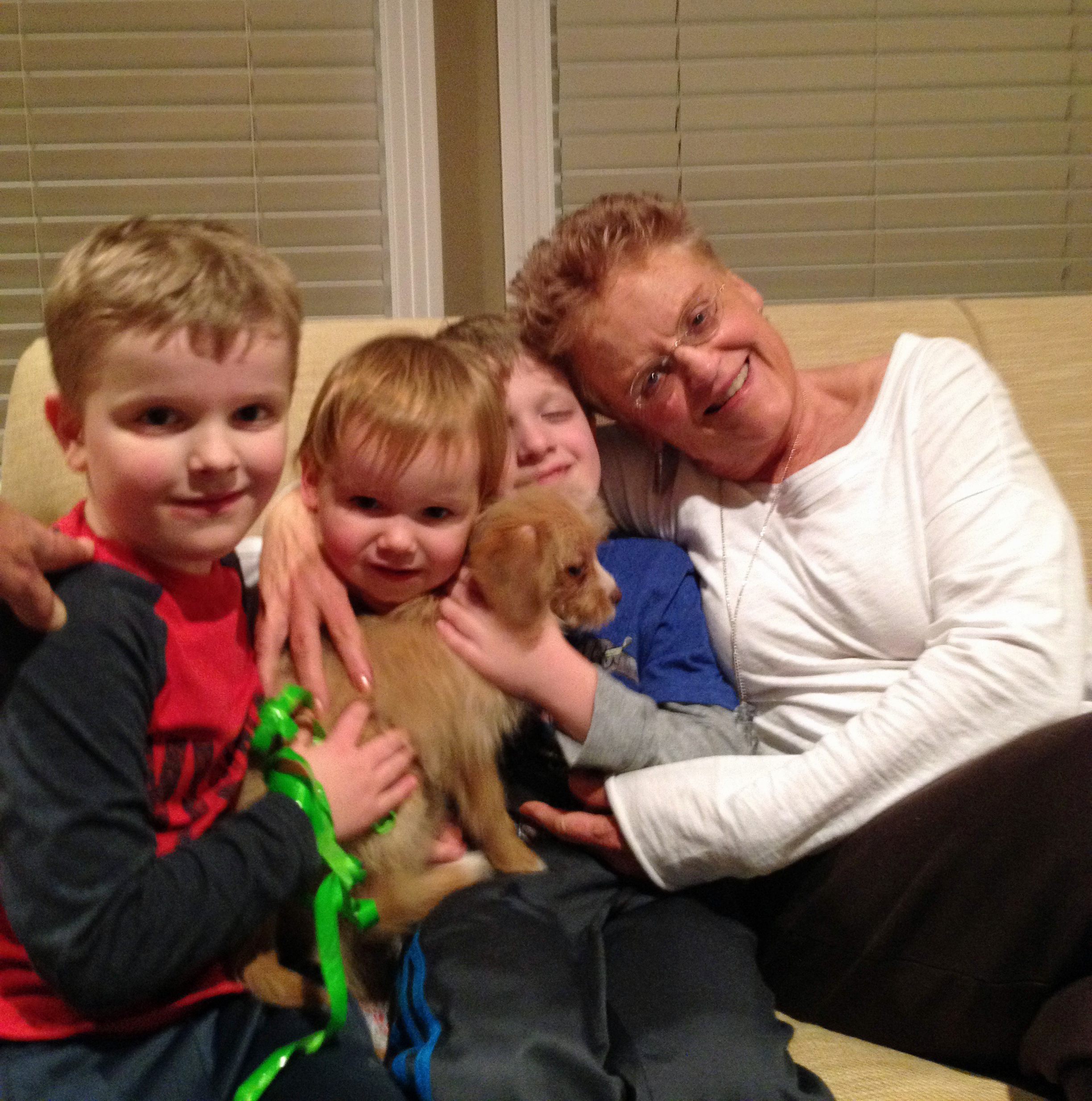 Ruby at her second birthday.
Here is Ruby all dolled up for her second birthday party. Lots of friends, lots of gifts.
























Beckett and Connor at Mount Hood.
Beckett and Connor took ski lessons at Mount Hood. Here they are properly attired for frolicking in the snow.
























Ruby with the Easter Bunny.
Here's Ruby enjoying her visit with the Easter bunny. I guess he's not as scary as Santa.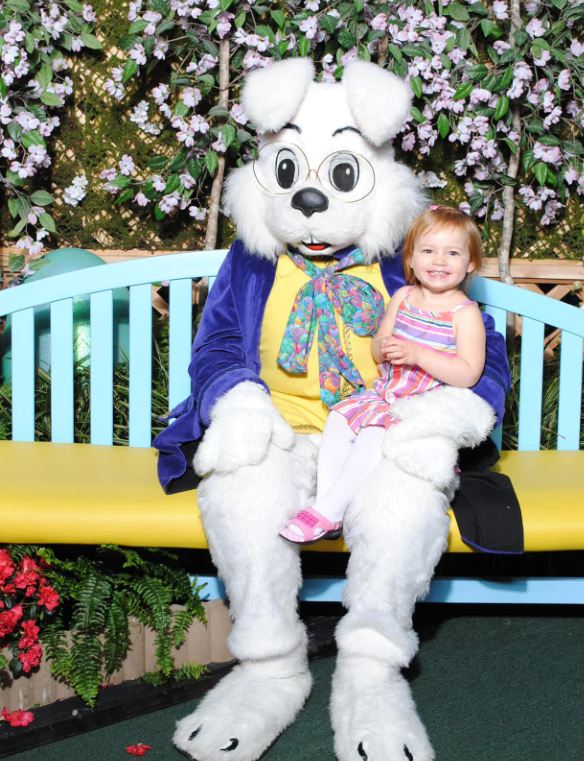 Jingle Red Riding Hood.
It was Halloween and everyone put on costumes. Not to be left out, Jingle became Little Red Riding Hood. Somehow she seems less than overjoyed with her finery.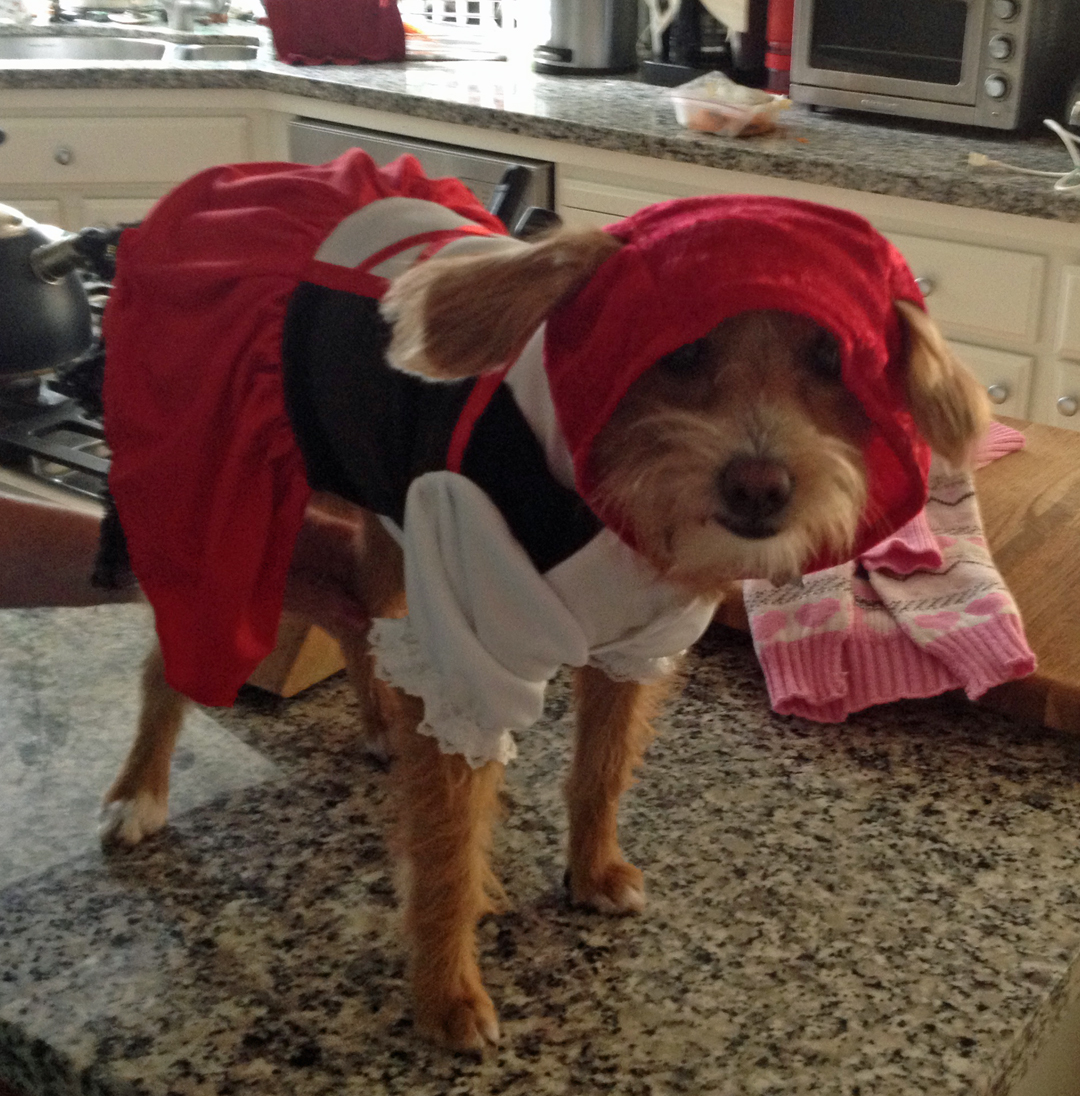 Halloween Charity Parade.
Here are Whitney as Wonder Woman, Corey as the Hulk, and Connor and Beckett with their race medals. From here Corey should have immediately left for the Oregon Duck's cheering section.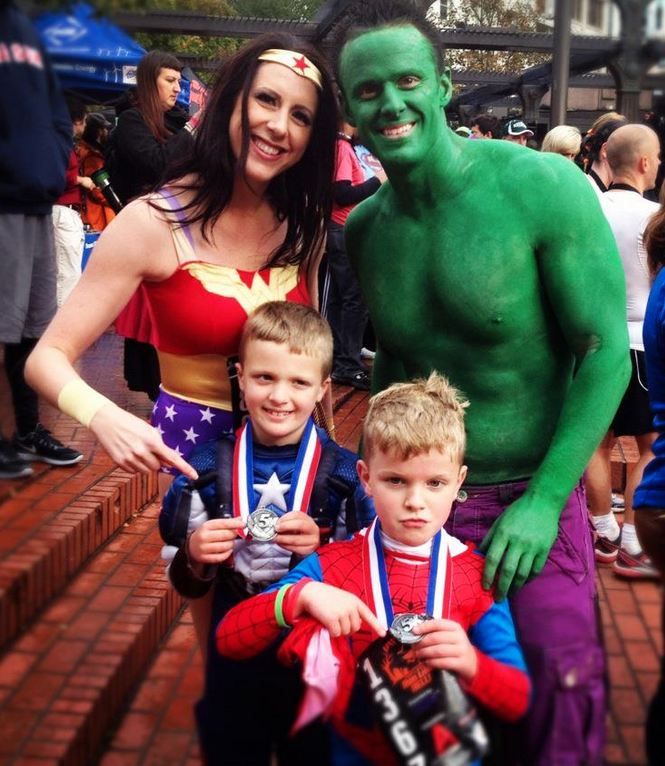 Ruby and Melanie at Thanksgiving
Here are Ruby and Melanie at our place on Thanksgiving. I think Ruby has hit the appetizers for a cracker.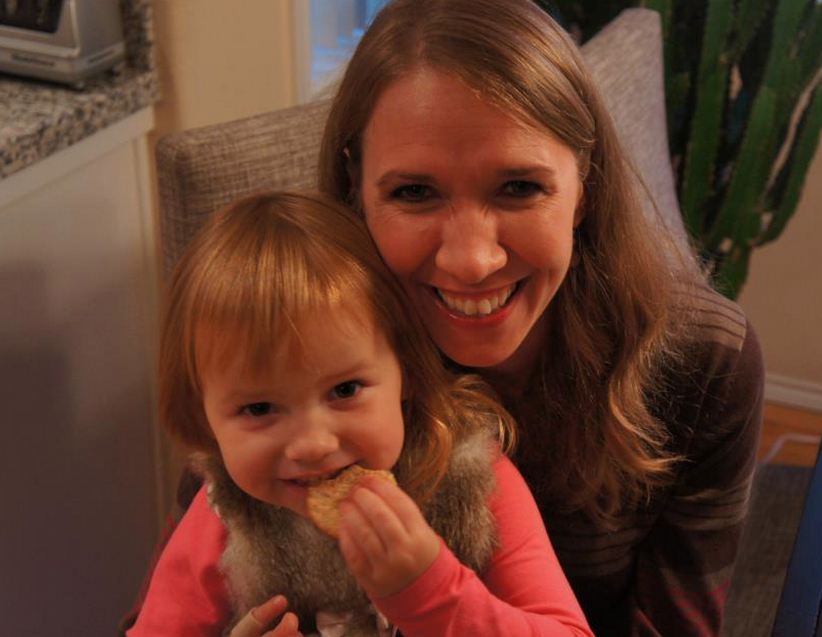 Ruby Meets the Big Witch Mouth
Here's Ruby at the Enchanted Forest Amusement Park. The entrance is through the witch's mouth. I think Ruby is checking out the witch's teeth.