Big Island, Hawaii.
We travelled to Hawaii in late February, early March. On the Big Island we rented a condo at Mauna Lani. This is a shot of our dinner on the balcony overlooking the historic fish ponds on the property.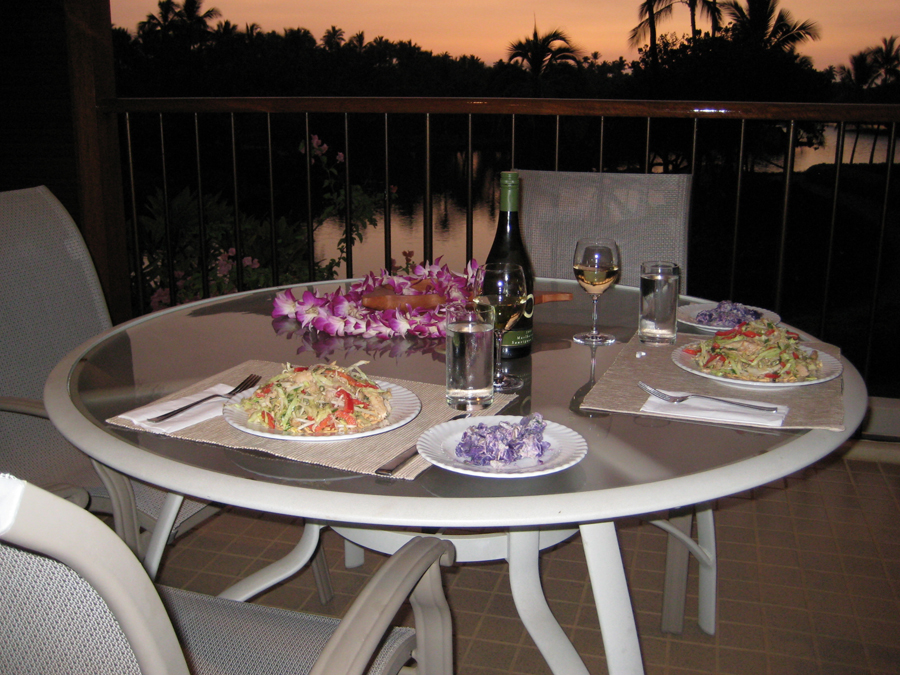 Crabbing in Newport.
When he's in our second home in Newport, Corey likes to go crabbing. There is a size limit and you can only take males. The "General" that Corey is holding was twice the size of the other legal crabs that he caught that day.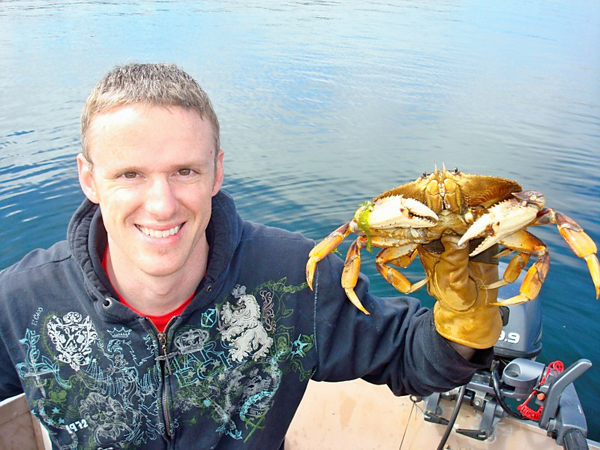 Big Sur, CA.
We took a 3 week car trip down the Pacific coast in May and June. I took this shot at a scenic overlook along the Big Sur, south of Santa Cruz.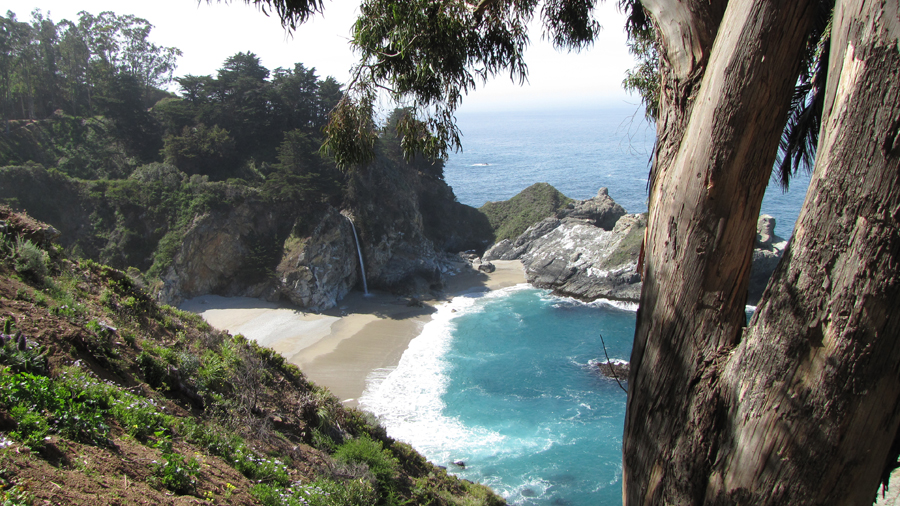 Diana at Cabrillo.
During our Pacific coast trip we visited the Cabrillo Point historic lighthouse. Several of the original buildings have been preserved as they were when the lighthouse was in operation. Here's Diana checking out the latest kitchen appliances.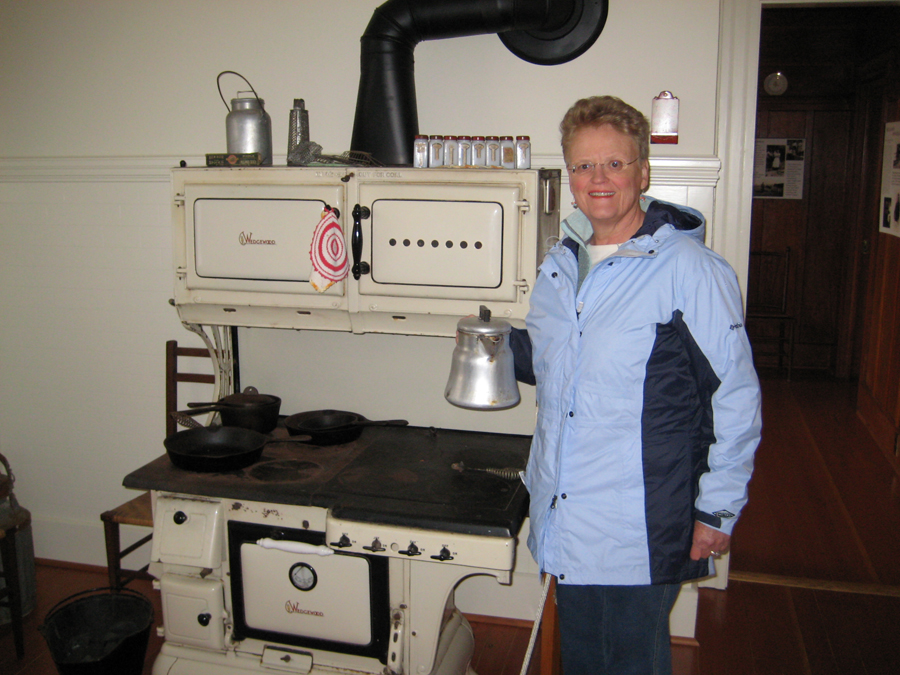 Fourth of July Dessert.
This is the special dessert that Diana prepared for our July 4th BBQ. And, no, she did not prepare it in the oven in the previous photo.
















Morning Hike in Newport.
We like to take the South Jetty hike near Yaquina Bay in Newport. Diana took this shot of four of the hikers. I'm wearing transition lenses and you can see, therefore, it must have been sunny.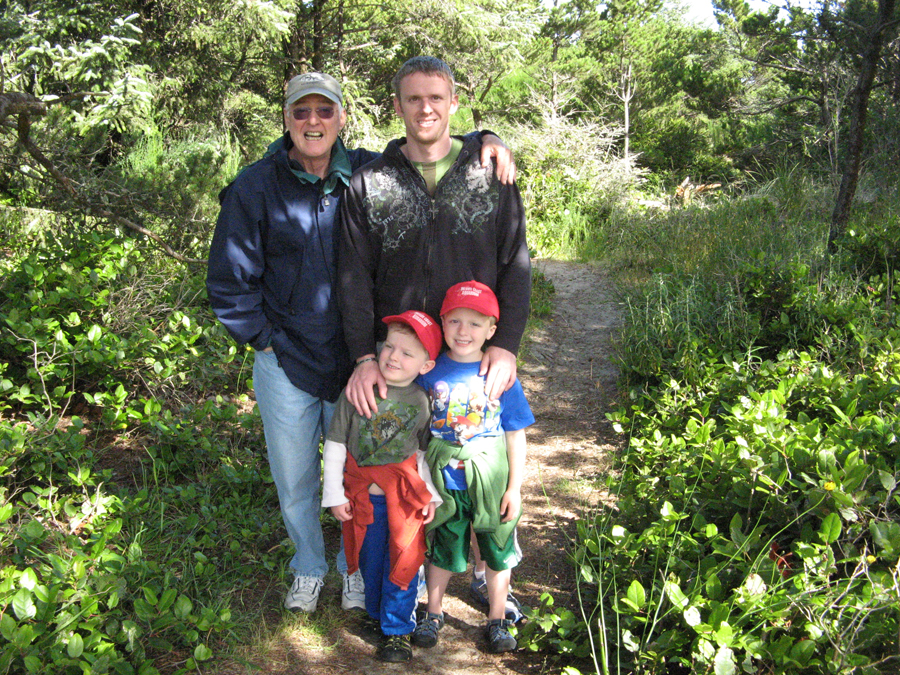 Chris and Ruby at the Pumpkin Patch.
Chris and Mel took baby Ruby for an outing to the Pumpkin Patch. Melanie took this photo of Chris and smiling Ruby.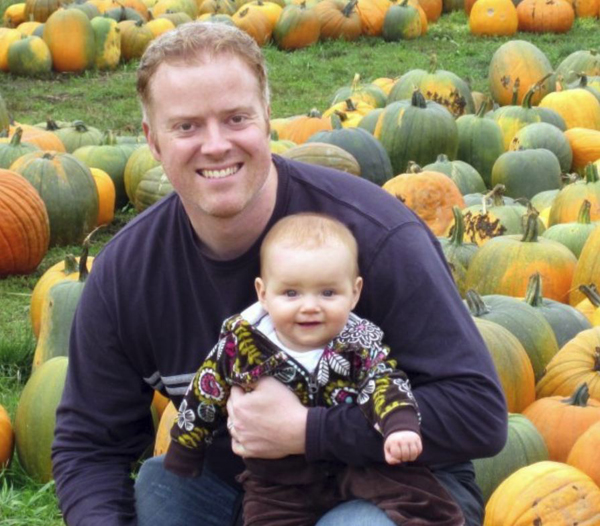 Ruby and Halloween Friends.
Ruby got all dressed up as a little lamb for Halloween and was joined by several friends for a group photo. Precious.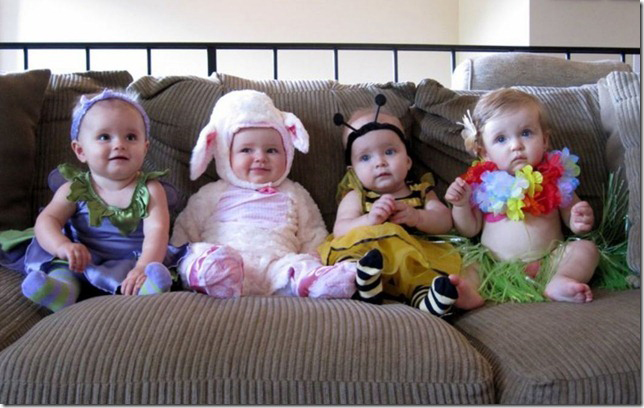 Melanie and Ruby at the Resort at the Mountain.
Chris, Melanie, and Ruby visited the Resort at the Mountain near Mount Hood. This was the site of their wedding last year. Here are the ladies all decked out in purple.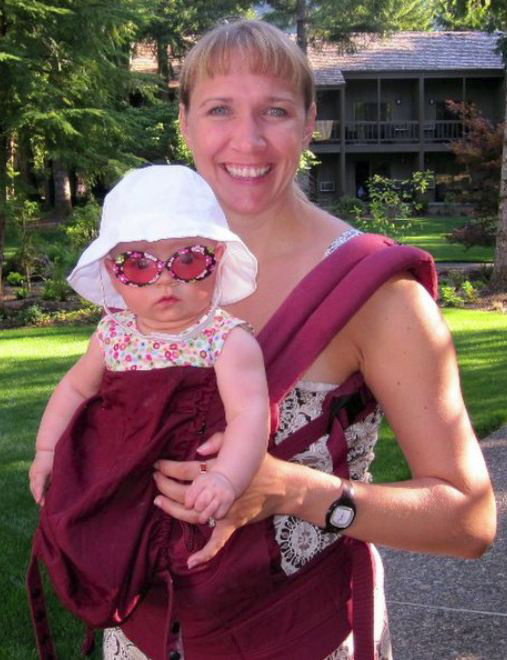 Beckett as a Chipmunk.
We took Beckett to the Oregon Museum of Science and Industry (OMSI) where they have a play room for the younger kids. Beck dressed up as a chipmunk and rounded up these giant acorns.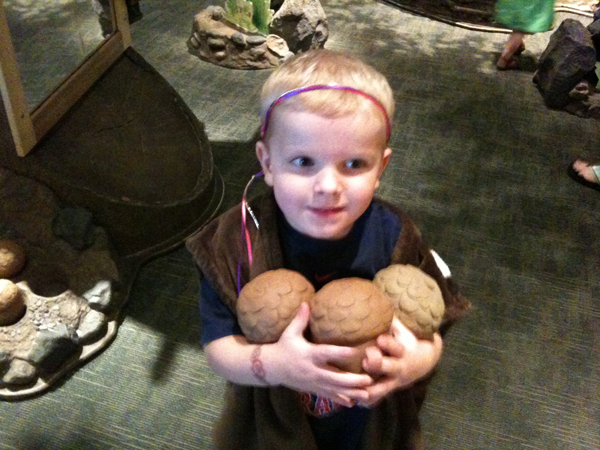 Game Boys.
Connor and Beckett love to play with the iPod and iPhone as both have the same set of games on them. They like Angry Birds, Bowling, and Madden football. We limit their screen time and, as long as they know the rules ahead of time, this works well.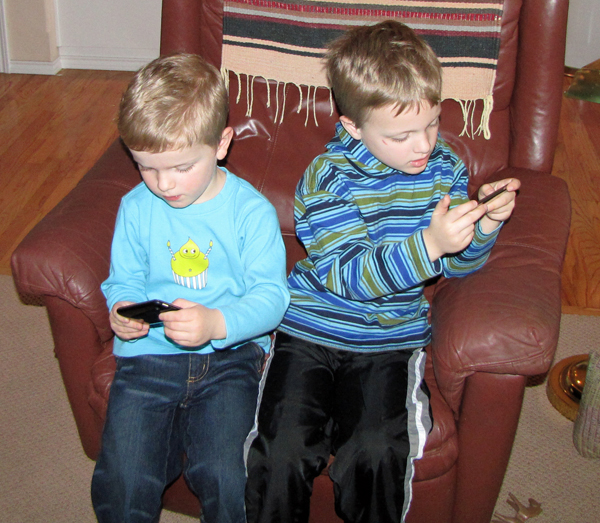 The Mario Brothers: Mario and Luigi.
This Halloween Connor and Beckett were the Mario Brothers. Liane took this shot. Notice they're holding on to their treats with both hands.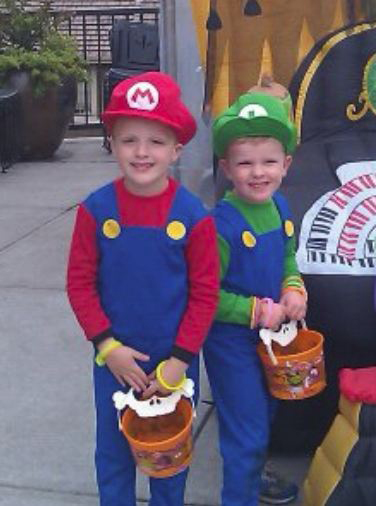 Connor in Flag Football Uniform.
This summer both Connor and Beckett were on a Flag Football team. I took this shot of Connor wearing his uniform sans flags.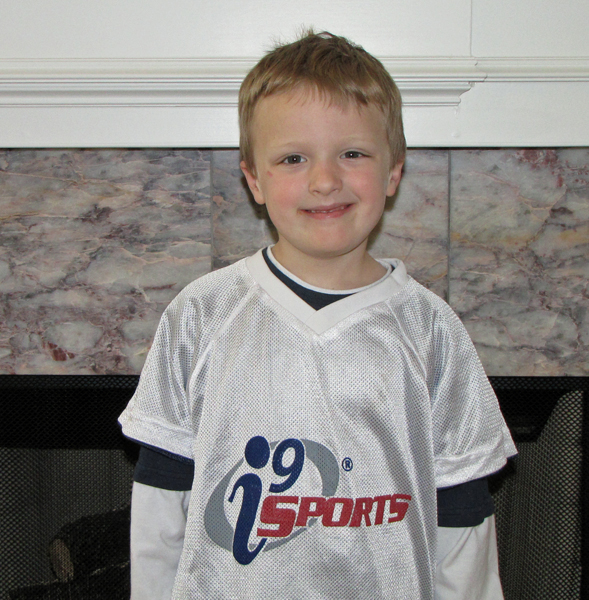 Family Portrait.
We had everybody line up in front of the fireplace this summer for a group photo. The Big People: Melanie, Chris, Diana, Corey, Dick. The Small People: Ruby, Connor, Beckett. The tail-waggers: Andie, Gus. (hard to see them as they kept moving).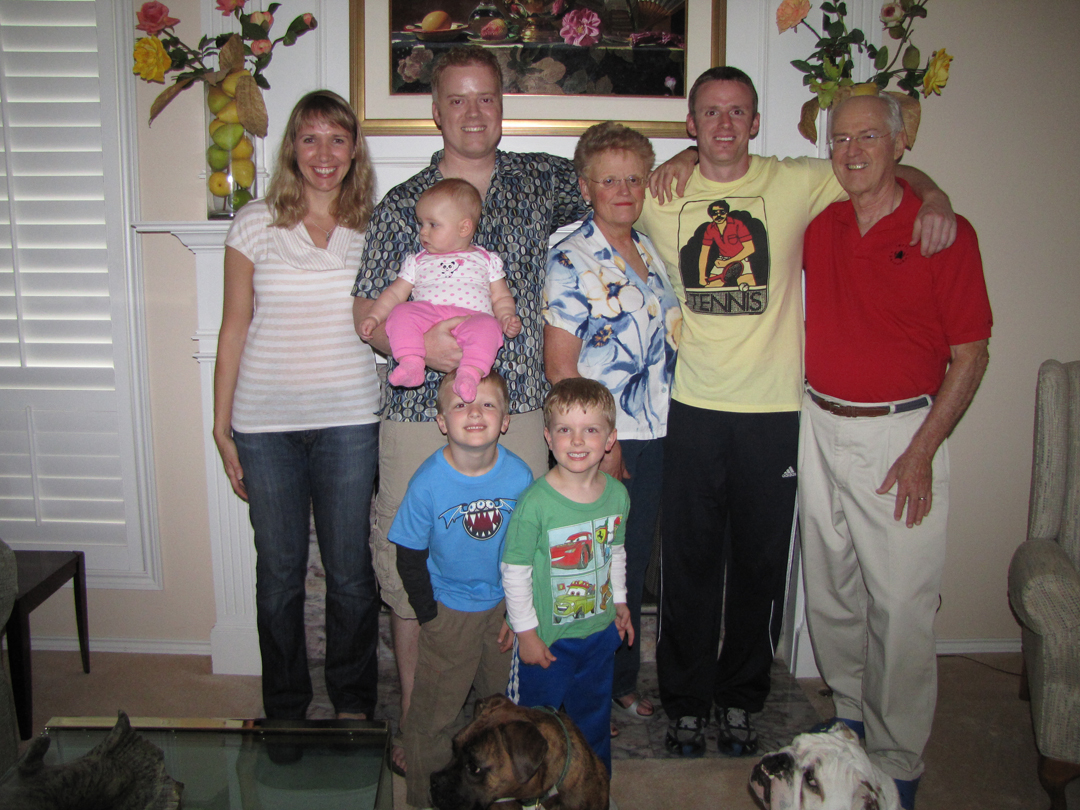 Paso Robles Picnic.
During our Pacific coast trip we attended Dick Napp's 80th birthday celebration (a wonderful 3 day event!). It was held in Paso Robles at Dick's son's place. While there we went exploring local wineries (hint: there were many). We found this one, a member of the far-out winery group. and enjoyed a fine picnic there. Glad we had shade as the temps were in the 90s.